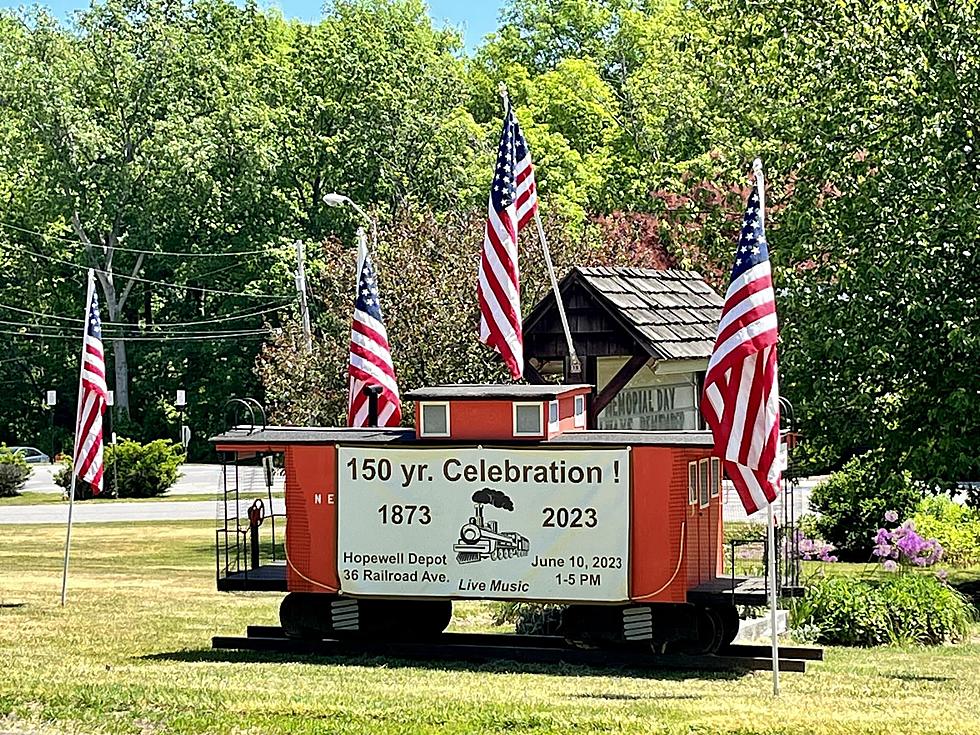 All Aboard! 150 Year Celebration Planned in Hopewell Junction, NY
Hopewell Depot Museum Facebook
Milestone anniversary set for historic train depot.
Hopewell Junction was originally railroad junction where the Newburgh, Dutchess and Connecticut Railroad met the New York and New England Railroad and Dutchess County Railroad. All three became part of the New York, New Haven and Hartford Railroad System and are now owned by Housatonic Railroad and used by Metro-North for equipment moves between its Hudson Line and Harlem Line.
The last remaining section of passenger line, a branch from Pine Plains, south through Millbrook, to Hopewell Junction, to Beacon, lost its passenger service in 1933. The closest passenger facility today is Beacon Station on Metro-North's Hudson Line.
Hopewell Depot Museum
Hopewell Depot Museum is a historic museum and park for the education and recreation of the community of Hopewell Junction, town of East Fishkill and Dutchess County.  The museum has been involved with various projects over the years including the station restoration which started in 1999 and was completed in 2013. Another restoration project recently completed was the Caboose restoration, just in time for a 150 year celebration of the Hopewell Depot. There's a great timeline of the history of the Hopewell Depot that you can see here.
150 Year Celebration
A big milestone celebration is set for Saturday, June 10 1-5pm at the Hopewell Depot located at 36 Railroad Ave in Hopewell Junction, NY. Live music is scheduled and Hopewell Inn will be giving out free hot dogs and bottled water to guests all day. Get out and celebrate with family this weekend!
Abandoned Trains of New York State
Take a look around these trains, found in the woods, that time seems to have forgotten.
All Aboard! Take a Scenic Train Ride Through the Southern Adirondacks
All aboard! Take a beautiful scenic trip on the Saratoga Corinth & Hudson Railway. This train line was originally built in 1864 by the Adirondack Company. The line was refurbished and begins at the Corinth Station and runs through the Southern Adirondacks region. The standard coach is a historic locomotive that was first built in 1943. Passengers can ride in first class, standard coach, or the open-air seating car that features picnic tables. This train runs on Saturdays and Sundays. Each scenic ride is ninety minutes. There are themed rides too including fall train tours.
More From Hudson Valley Post