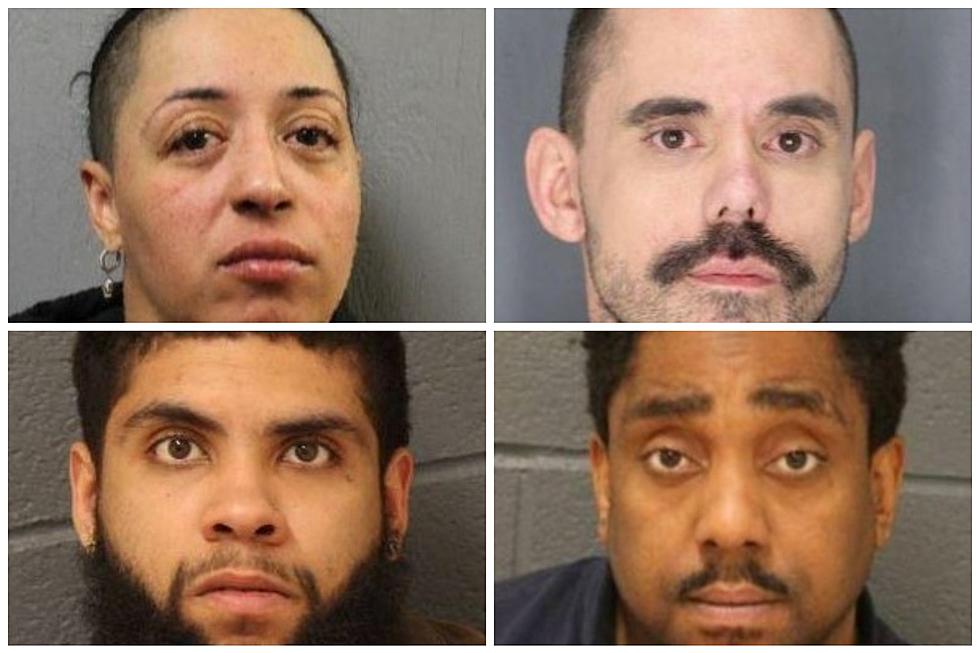 4 Accused Of Selling 'Dangerous Drugs' In Hudson Valley Hometowns
OCDA
Four people are accused of dealing "dangerous drugs" across the Hudson Valley.
Orange County District Attorney David M. Hoovler announced that four people were arrested for allegedly trafficking cocaine and methamphetamine in the Town of Warwick, Village of Greenwood Lake and surrounding areas.
Drug Arrests In Warwick, Greenwood Lake, Orange County
Over the course of a five-month undercover investigation, undercover officers purchased a number of drugs from undercover officers from people in and around the Town of Warwick and the Village of Greenwood Lake, police say.
As a result of the investigation, search warrants were executed at residences in the Town of Newburgh, the Town of Warwick and the Village of Greenwood Lake.
During the execution of the warrants, police officers recovered quantities of methamphetamine and cocaine, digital scales and packaging material for narcotics.
For all the news that the Hudson Valley is sharing make sure to follow Hudson Valley Post on Facebook, download the Hudson Valley Post Mobile App and sign up for the Hudson Valley Post Newsletter.
"Drug trafficking can be found in and around every community in the county," Hoovler said. "Enforcement actions such as this one root out the drug dealers in our communities. We will continue to dedicate resources to these long-term investigations and seek appropriate dispositions where criminal charges are filed."
4 Arrested After Search Warrants In Newburgh, Warwick, Greenwood Lake
Police allege George Slaughter, 35, is accused of selling methamphetamine while Herbert Dawson, 36, Malique Joseph, 25, and 43-year-old Leticia Romero are charged with selling cocaine.
"Again, we see how accessible these dangerous drugs are in our communities. This is not acceptable. We will continue to do everything we can to support investigations and operations to rid the criminals supporting the substance abuse epidemic and the drugs from our hometowns, together with our Law Enforcement partners," Orange County Sheriff Paul Arteta said.
The arrests are part of a multi-agency investigation and enforcement action conducted by the Orange County Drug Task Force (OCDTF), the Orange County Sheriff's Office, the Orange County Sheriff's Special Operation Group, the Town of Warwick Police Department, and the Village of Greenwood Lake Police Department. Those agencies were assisted by the Orange County District Attorney's Office and the Hudson Valley Crime Analysis Center.
These 6 New York Counties Have The Most Drug Overdose Deaths
New York State officials are worried because overdose death rates increased by 85 percent. Below are the top 6 counties in terms of opioid overdose deaths per 100,000.
Chick-Fil-A Opens Surprise Free Pop-Up In Mid-Hudson Valley
Massive World-Class Dinosaur Theme Park Planned For Hudson Valley
Another Hudson Valley hometown is in the running to be the site of a massive world-class dinosaur theme park.
More From Hudson Valley Post