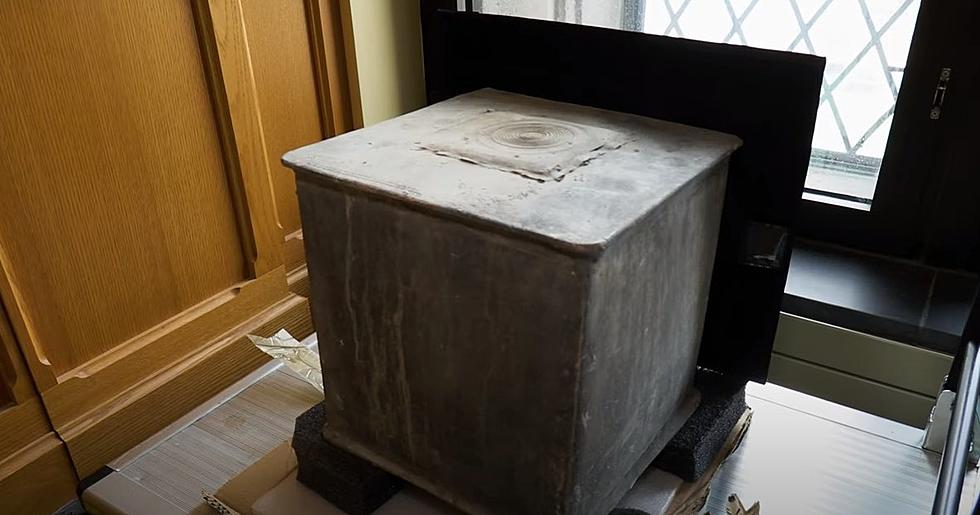 200-Year-Old Time Capsule Hidden At U.S. Military Academy In New York State
West Point
A time capsule that predates the Civil War was just found hidden inside a huge statue at West Point. What's inside?
The U.S. Military Academy confirmed a nearly 200-year-old time capsule was just discovered at West Point.
Nearly 200-Year-Old Time Capsule Found At West Point
The 8.5-foot bronze statue of Thaddeus Kosciuszko was mounted on the column 85 years later and donated by the Polish Clergy and Laity of the United States in 1913.
For all the news that the Hudson Valley is sharing make sure to follow Hudson Valley Post on Facebook, download the Hudson Valley Post Mobile
Nearly 200-Year-Old Time Capsule Discovered At West Point To Be Opened
X-rays of the container conducted by the academy's Department of Physics and Nuclear Engineering were inconclusive, officials say.
"This time capsule is truly a unique discovery, and we are excited to open it and see what the cadets left us nearly two centuries ago," U.S. Military Academy Superintendent Lt. Gen. Steve Gilland said. "The capsule's contents will certainly add to the West Point story and is another example of past generations of cadets gripping hands with present and future generations.
The contents of the nearly 200-year-old time capsule will be unveiled on Monday, August 28 at 10:30 a.m. in the Robinson Auditorium at Thayer Hall.
All are welcome to watch the unveiling live on the West Point YouTube page.
"Tune in LIVE, here on our channel, on August 28, 2023, to join us in potentially uncovering pieces of American history that have been buried for close to 200 years!" West Point officials wrote.
CLICK HERE to access the West Point YouTube page. Hudson Valley Post will also follow up and let everyone know what's inside!
West Point plans to continue the tradition by placing a time capsule into the rebuilt base of the monument.
LOOK: 50 Famous brands that no longer exist
Stacker
compiled a list of more than four dozen famous consumer brands that no longer exist, consulting sites such as TheStreet, Good Housekeeping, and Eat This, Not That!, along with numerous throwback sites dedicated to consumer brands.
Nearly 50 Children Have Recently Gone Missing From New York State
In just a few months around 50 children from New York State and the Hudson Valley went missing
If You See Purple Paint in New York You Need To Leave Right Away
Do you know what to do if you see purple paint in New York State? The easiest advice, run. Here's why.
More From Hudson Valley Post