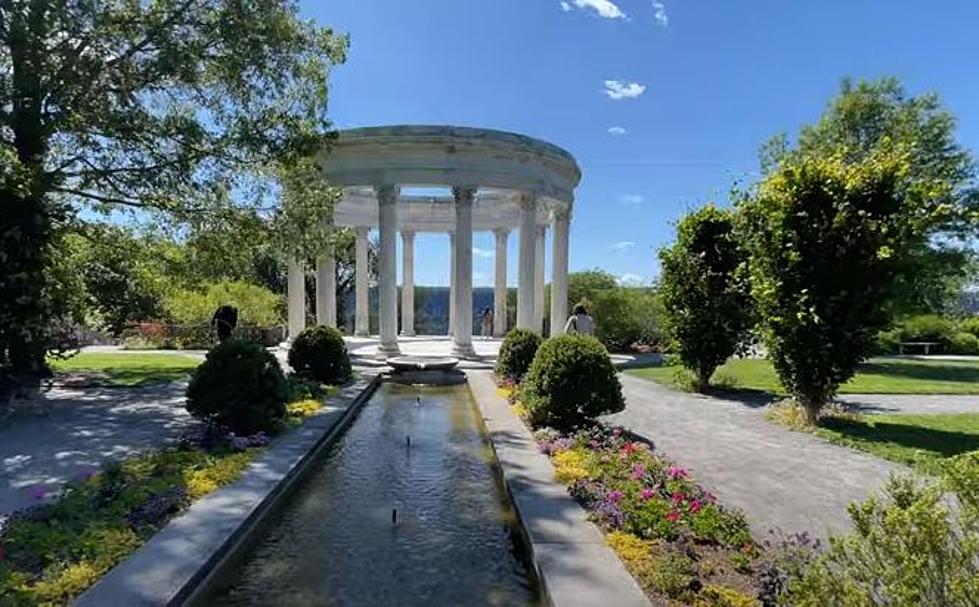 Stunning Lower Hudson Valley's Forgotten Garden Has Dark Past
YouTube: NYC loves NYC
This may be one of the most beautiful gardens in New York but it was allegedly a hot spot to one of America's most infamous serial killers.
It's summer time and no matter how hot the temperature may be outside Hudson Valley residents will always want to get outside and enjoy all of the beauty the region has to offer. Some parks are so stunning that they become regular stops. Others enjoy discovering new places. A month ago many learned about a gorgeous spot called Ausable Chasm Waterfall and some know it by another name, Rainbow Falls. It's located in Au Sable, New York. Au Sable is French for "of the sand" and the small town was settled in 1975.
Read More: Where to Find Breathtaking 'Grand Canyon' of Upstate New York
Here is another location you can add to the places you might want to check out.
At first glance, this garden looks like it would be how someone would describe their personal heaven.

Untermyer Gardens Conservancy is a public garden that spans roughly 43 acres in Yonkers, New York, and showcases a variety of stunning architecture, landscaped gardens, woodlands, and open spaces. There's even a spectacular view of the Hudson River.
You can take a short video tour in the video below.
Despite its beauty, Untermyer Gardens Conservancy does have a dark past.
According to Altas Obscura, the place was allegedly a meeting place for a large satanic cult and was visited frequently by David Berkowitz who is the infamous "Son of Sam" killer and attacked 13 victims. Six of them tragically lost their lives.
New York's Most Notorious Serial Murders & Where They Killed
Here is a list of New York's most notorious murderers. The list was created with information compiled by Murderpedia.org
More From Hudson Valley Post