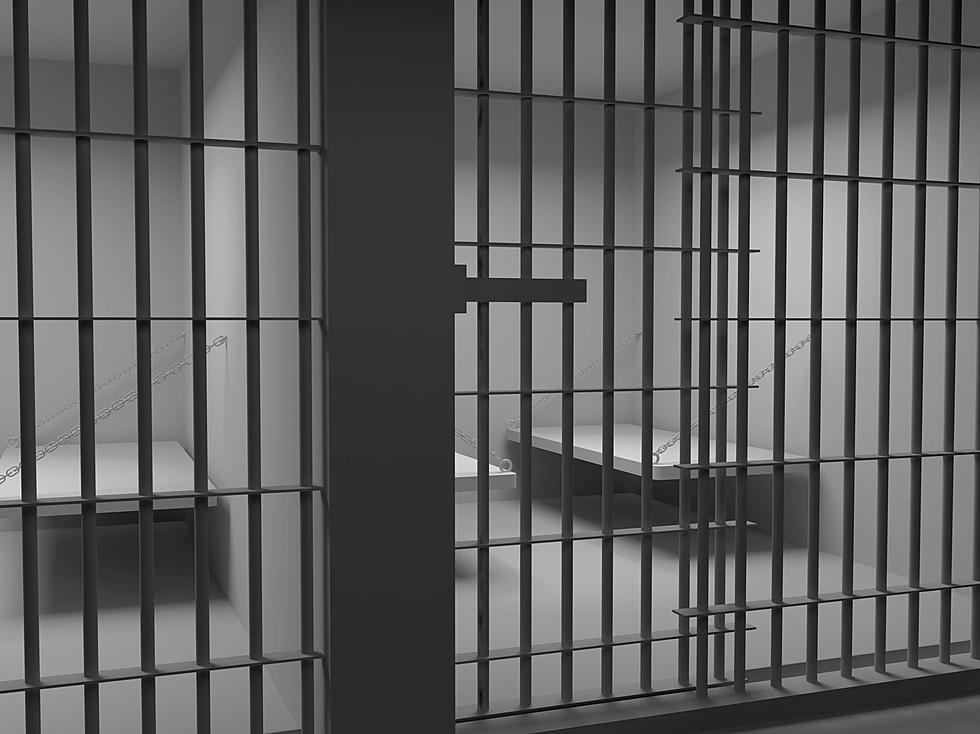 Officer From Hudson Valley, New York Guilty Of Unlawful Imprisonment
Marina Nezhinkay
A now-former Hudson Valley corrections officer admitted unlawful imprisonment towards a woman.
On Tuesday, Rockland County District Attorney Thomas E. Walsh II announced that a former Corrections Officer with the Rockland County Sheriff's Office from Orange County, New York pleaded guilty following a 2021 investigation into criminal activity inside the Rockland County Jail.
Orange County, New York Man Confesses To Criminal Activity Inside Rockland County Jail
John Kezek now of Knoxville, Tennessee, formerly of Florida, New York, pleaded guilty to unlawful imprisonment in the first degree, a class E felony, and forcible touching, a Class A misdemeanor.
"As a corrections officer, you have a critical responsibility to uphold the law and protect those who are under your supervision. The actions by the defendant have not only harmed the victim but have also undermined the efforts of the many dedicated and hardworking corrections officers who strive to maintain the highest standards of the profession," Rockland County District Attorney Walsh said.
For all the news that the Hudson Valley is sharing make sure to follow Hudson Valley Post on Facebook, download the Hudson Valley Post Mobile App and sign up for the Hudson Valley Post Newsletter.
Details Of Unlawful Imprisonment Not Fully Released
Officials didn't release much about the crimes "to protect the identity of the victim" but confirmed Kezek admitted to committing the crimes against a woman while working as a corrections officer.
"Due to the nature of the crimes and to protect the identity of the victim, very limited information can be released. The charges were based on allegations made by a female victim who came into contact with Kezek while he was working in his official capacity as a Corrections Officer for the Rockland County Sheriff's Office," the Rockland County District Attorney's Office stated in a press release.
Kezek is scheduled for sentencing on July 26, 2023. He will be sentenced to a period of 5 years probation with a permanent order of protection for the victim.
"It is important to acknowledge that the actions of an individual should not reflect upon the entire community of corrections officers. Every day, the majority of corrections officers perform their duties with integrity, professionalism, and a deep commitment to keeping those under their supervision safe. I would like to personally thank Rockland County Sheriff Lou Falco for his assistance in this investigation," Walsh added in a press release.
3 New York Towns Named Safest Small Towns In All Of America
Nearly 40 Children Have Recently Gone Missing From New York State
25 Must Try Hudson Valley Dining Experiences
We compiled a list of 25 great dining experiences that you should try in the Hudson Valley!
Did You Know? Over 100 Fun Facts About the Hudson Valley
Did you know that Lucille Ball made her stage debut in the Hudson Valley? How about Philadelphia Cream Cheese wasn't invented in Philadelphia, but in Orange County? Or that a mansion in Dutchess County inspired the expression "keeping up with the Joneses?" Find out about those and over 100 other fun facts about the Hudson Valley.
More From Hudson Valley Post