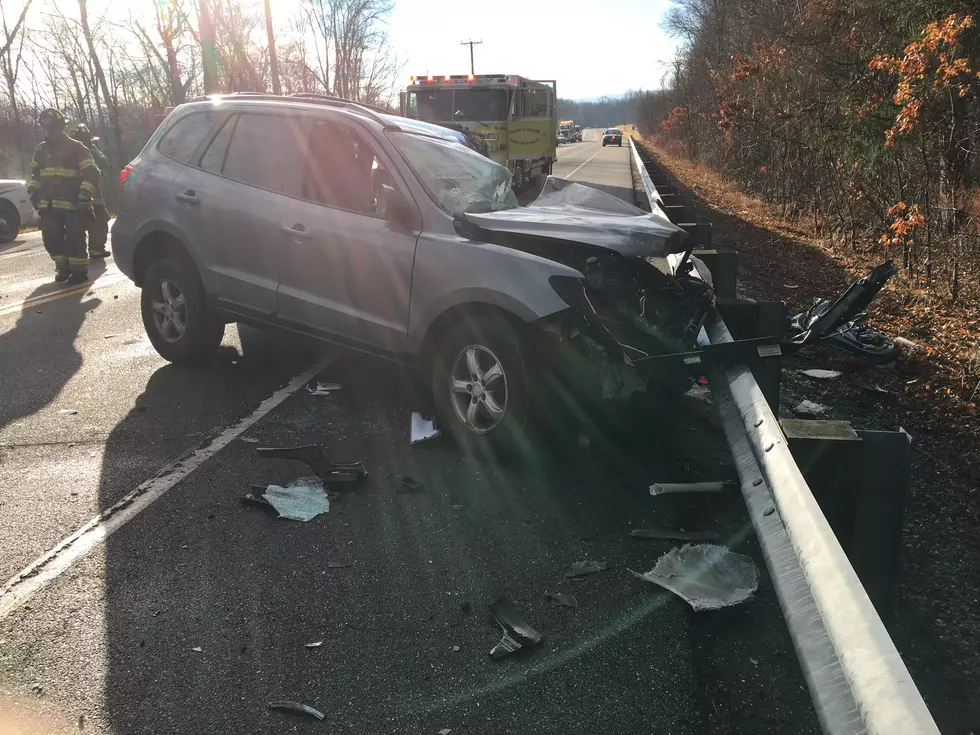 Tractor-Trailer and SUV Collide Head-On In Orange County
New Windsor Police
Two people are injured after a tractor-trailer collided with an SUV in a gruesome head-on accident in Orange County.
Just before 9 a.m. Thursday, Town of New Windsor Police Department received a report of a motor vehicle accident on State Route 747, about one mile north of Little Britain Road.
A tractor-trailer and SUV were involved in a head-on collision, police say. Both vehicles displayed extensive damages.
An initial police investigation determined that a southbound 2007 Hyundai Santa-Fe crossed into the oncoming traffic and into the tractor-trailer
The sole occupant of the SUV, the driver, 54-year-old Frank Barbara of Washingtonville, was entrapped in his vehicle. He had to be cut from his SUV by the Vails Gate Fire Department
Barbara was taken to St. Lukes Newburgh Campus for internal injuries and injuries to his lower extremities. He was conscious and alert while at the scene, officials say.
The driver and sole occupant of the 2003 Mack tractor trailer, 33-year-old Frank Natal Jr. of Walden, was taken to St. Lukes Newburgh Campus for observation and medical evaluation.
He was conscious and alert at the scene and had no obvious injuries, police say.
The cause of the accident is still under investigation. Anyone with information about the traffic accident or that may have witnessed it occur is urged to call the New Windsor police department at (845)565-7000.
More From Hudson Valley Post