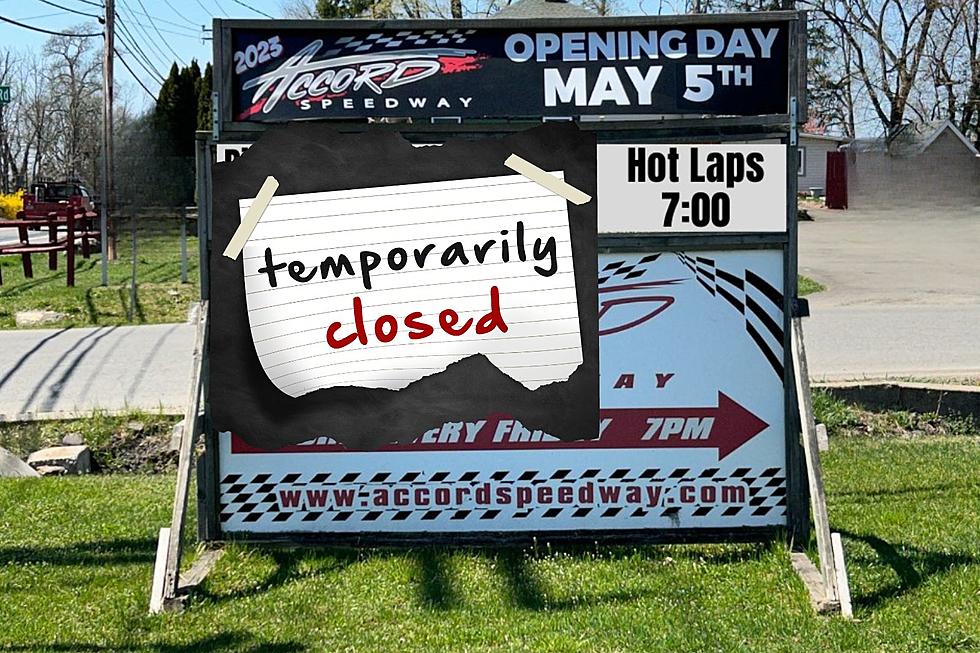 Speedway Closed for a Third Week in Accord, New York
Canva / The Official Accord Speedway via Facebook
Well, race fans it looks like it is going to be one more week until you get to enjoy dirt track excitement in Accord, New York. Cars are on the track in Middletown on Saturday night at the Orange County Speedway if you are hoping to enjoy some racing excitement but Accord Speedway will need one more week before they welcome back cars to the track.
Earlier this month we shared the news that the Accord Speedway had temporarily shut down racing after failing to be able to race over Memorial Day weekend. The track conditions were deemed unsafe for cars and racers so Accord Speedway set out to have the whole track re-done.
Is Accord Speedway Open in Accord, New York for Friday Night Racing
When will They Re-Open Accord Speedway in Ulster County New York?
With help from various people over the past two weeks they have been able to make a lot of progress but not enough for the management at the track to feel comfortable having racers practice and race on the track. So it is official Friday night June 16th practice and racing is canceled.
Thanks so much to Michael Trautschold who will be bringing the bulldozer back this week to spread out the new clay over the entire surface!
Unfortunately, the work will not be completed by Friday. Races for June 16th are canceled. Once again, we are hoping to do a mid-week practice and reopen June 23rd (via Facebook - The Official Accord Speedway)

As we mentioned when the first closure was announced anyone holding on to wristbands from previous races that were not held will be able to use those bands for a regular night of racing once the track re-opens. Race fans are ready to race at Accord but they are also very patient and understanding about what they are trying to accomplish at the speedway.
These Cars are Fast
The Fast 5 - Five of the Fastest Cars In the World
As of 2020 these cars were considered some of the fastest production cars in the world.
20 Classic Cars From 20 Classic Movies
More From Hudson Valley Post