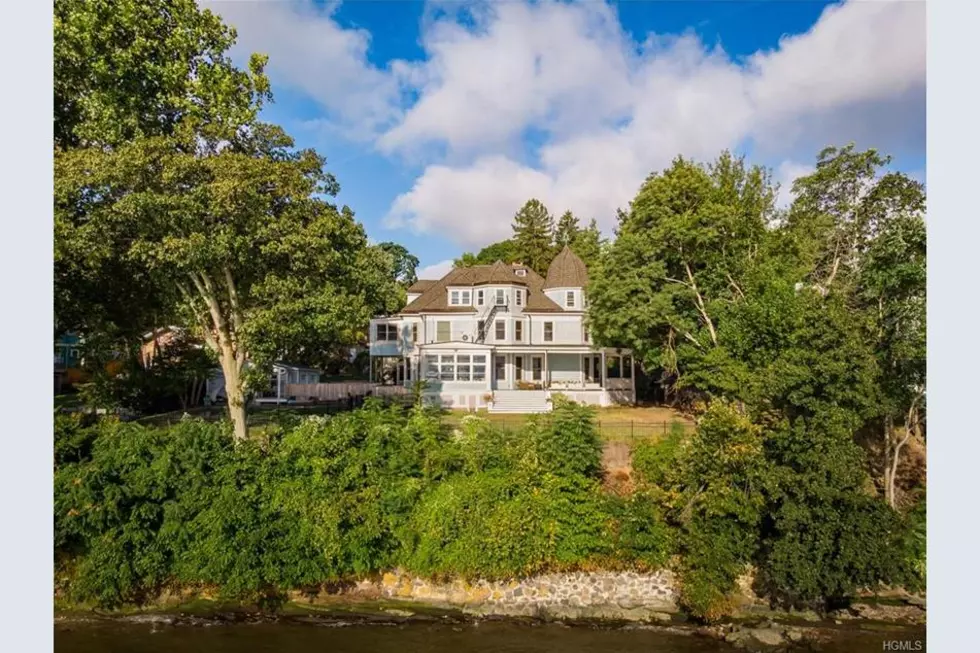 Sneak Peek At Legally Haunted Lower Hudson Valley Home
Better Homes and Gardens Rand Realty
A home in the lower Hudson Valley that's legally haunted and has been owned by a number of celebrities could be yours.
The Nyack home was built around the early 1900s. After George and Helen Ackley moved in in the 1960s, stories began to surface that the home was haunted.
It's believed that the house was haunted by not one, but three ghosts! According to Helen Ackley, one ghost appeared as she was painting.
"He was sitting in midair, watching me paint the ceiling in the living room, rocking and back forth," Ackley said according to the New York Times. "I was on an 8-foot stepladder. I asked if he approved of what we were doing to the house, if the colors were to his liking. He smiled and he nodded his head."
Another ghost would spend time in Helen's daughter's bedroom. While Helen's son reported a third ghost, a Navy lieutenant during the American Revolution.
A psychic visited the house and believed that Sir George, also known as the "Ghost of Nyack," and his wife, Lady Margaret, were haunting the Nyack home.
In 1991, New York's Supreme Court ruled that the home was officially haunted. Without being told the home was haunted Jeffery Stambovsky purchased the home from Ackley. Stambovsky later sued Ackley declaring that he should have been told the home was famously haunted.
The landmark ruling is now known as the "Ghostbusters Ruling," which states that sellers must disclose whether a house is haunted to potential buyers. A judge ruled that Stambovksy didn't have to buy the house, but ordered Stambovsky and Ackley split the down payment.
The home is currently owned by singer Matisyahu. The Jewish singer and rapper told the New York Post he hasn't seen any ghosts. Before Matisyahu, indie singer/songwriter Ingrid Michaelson lived in the legally haunted home. Prior to Michaelson film director, screenwriter and actor Adam Brooks lived at the home for over 20 years. He also didn't report any supernatural sightings.
In late Septemeber, Matisyahu placed the home on the market. The home that features five bedrooms and five bathrooms with views of the Hudson River is listed Better Homes and Gardens Rand Realty for $1.9 million.
More From Hudson Valley Post