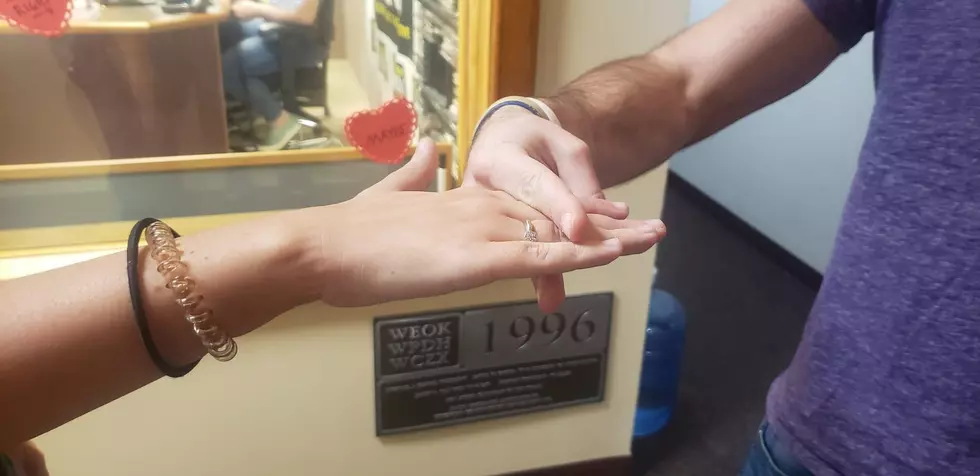 Rock-Paper-Scissors Tournaments Coming to Hudson Valley
Meat Sandwich
A huge rock-paper-scissors tournament with cash prizes and giveaways is coming to a number of bars in the Hudson Valley.

Enter your number to get our free mobile app
The rock-paper-scissors tournament will be held at four locations in New Paltz, Snugs, Murphy's, P&G's and McGillicuddy's. Up to 64 people will battle it out at each bar in the opening round in best of 5 single elimination battles.
"After speaking with the owner of P&G's we spoke about how the students in New Paltz need something more fun to do and a little bit out there. They are always doing the same thing and it gets very repetitive. So I started thinking about different things that are fun for everybody to participate in," Mike Van Houten who's hosting the rock-paper-scissors tournament told Hudson Valley Post." I remembered being part of a rock-paper-scissors tournament years ago when I was in college. So I got to work thinking about how we could wrap it around March Madness and brackets."
Each bar will hold an opening round. Below is the schedule:
Wednesday, March 4: Snug Harbor Bar and Grill
Wednesday, March 11: Murphy's
Wednesday, March 18: P&G's
Wednesday, April 1: McGillicuddy's
At the end of the opening round, two from each bar will battle it out that night for bragging rights of who won at each location. The top two finishers from all four bars will then battle it out on Wednesday, April 8 at P&G's for the championship.
Registration starts each Wednesday at 8:45 p.m. with the tournament starting at 9:30 p.m. It's free to enter, but you must be at least 21-years-old. Each night will have cash prizes, gift certificates and giveaways for the top finishers. CLICK HERE for more information and to sign up for the event.
More From Hudson Valley Post