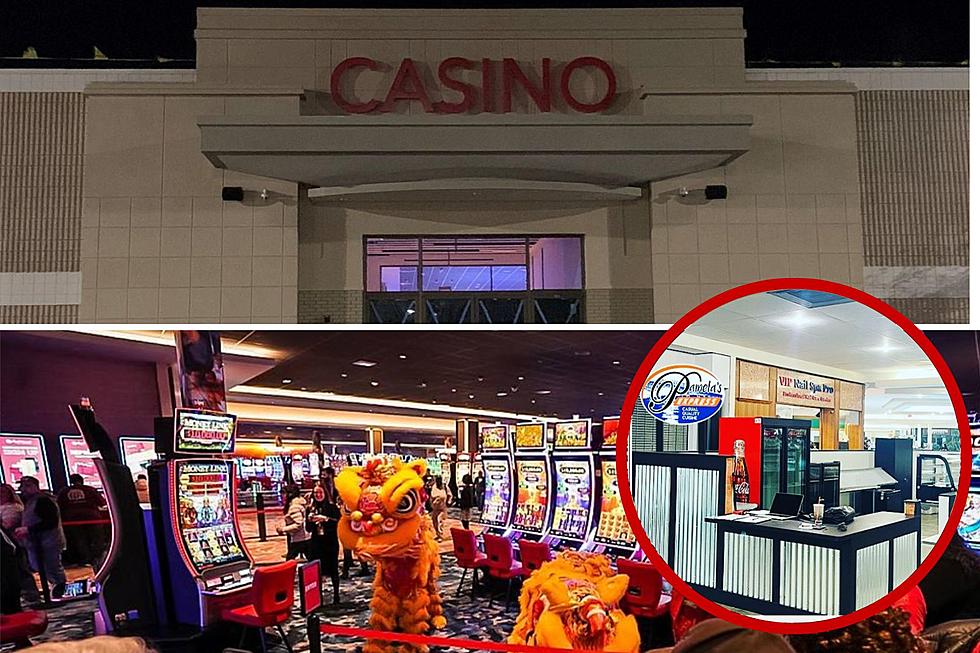 Popular Hudson Valley Eatery to Open 'Express' Location at Newburgh Mall
C. Merrihew, J. Griss-Bush, canva, Facebook: Pamela's
As the Hudson Valley rapidly approaches the one year anniversary of the opening of Resorts World Hudson Valley in Newburgh (we can't believe it either), there have been a significant number of changes in and around the casino.
Pamela's to Open Location Near Resorts World Hudson Valley
Known as 'Newburgh's hidden waterfront restaurant,' and serving the Hudson Valley for years, Pamelas's on the Hudson in Newburgh is home to dining with great river views, live events, off-site catering, and now will add another location to their repertoire.
Coming soon to the Newburgh Mall, just down the hall from Resorts World Hudson Valley, is Pamela's Express. Marketed as casual quality cuisine, the location is situated near the VIP Nail Spa Pro, and just down from the TMobile store.
Following the social media announcement, customers and locals chimed in with great excitement for the 'Express' location, some providing suggestions for dishes to include or creative casino themed names for menu items.
Though no formal announcement on an opening date has been provided, Pamela's did comment on a Facebook thread that the menu would be coming soon.
Spaces Available To Expand Newburgh Mall Offerings Near Resorts World Hudson Valley
Many will remember how empty the Newburgh Mall had been recently, especially when compared to many years ago when it was a booming shopping space for so many across Orange County. Recently, there's been a focus on revitalizing the space, especially adding more food, beverage and entertainment options down the hall from the casino, which has been drawing a lot of traffic. A recently listing even indicated that there is 100,000 feet of retail space available for rent.
Is there anything you would hope to see added to the offerings at the Newburgh Mall?
Resorts World Hudson Valley Opens Doors In Newburgh
The grand opening for Resorts World Hudson Valley, located in the Newburgh Mall on Rt. 300 in Newburgh, took place on Wednesday December 28th at 10:00am.
Most Expensive House in Newburgh Has a Batting Cage
The most expensive house currently for sale in Newburgh, NY in Orange County has a pool, river views, a movie theater, and batting cages.
More From Hudson Valley Post