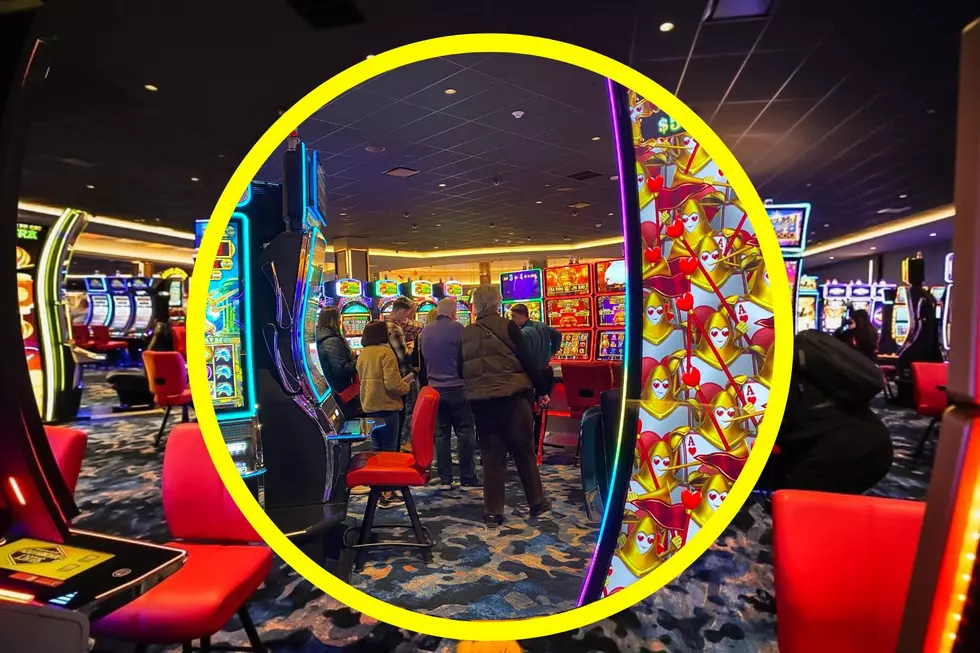 I Watched Someone Hit For $10K At Resorts World Hudson Valley
V.Turco, Chuck Merrihew, Canva
I knew having a casino essentially in my Hudson Valley backyard was going to be trouble.
I love a gambling trip - locally we visit Resorts World Catskills, a short road trip lands us at Mohegan Sun or Foxwoords, I used to make an annual trip to Vegas, but since becoming a parent and a homeowner those trips have become a bit less frequent.
Now that there's a casino just over the Newburgh Beacon Bridge, with a 25 minute door-to-door ride time from my Wappingers Falls home, my casino visits seem to be picking up again.
$10,000 Payout At Resorts World Hudson Valley Saturday January 14th
I had to pick my daughter up on Saturday afternoon in Newburgh so I figured why not deposit a few of my hard earned dollars into our local economy at the new Resorts World Hudson Valley. I picked up my casino-loving dad and off we went for a quick visit.
After getting pops situated with a new players club card, we were on the hunt for a machine that I was lucky at during my last visit to Resorts World Hudson Valley, 'Queenie,' and just as we found her, we started to hear a little commotion a few feet away.
Some bells and whistles, a bit of screaming, a few casino staff members approaching the group seated at the 'Joy Of Riches' slot machine, naturally I had to investigate to see what was going on.
A little over $10,000, that's what was going on!
As coins scattered across the screen, with the words BIG WIN flashing below, more people started gathering around the big winner who had just won one of the jackpots.
I was waiting for them to bring one of those big checks over and had a plan to see if I might be able to get a few words from the winner, but believe it or not, the commotion was done fairly quickly, and I thought it might be weird for me to introduce myself to a stranger who just won some major money asking for his thoughts.
The machine sat empty for a bit as people walked by taking photos of the payout amount on the bottom of the video screen. About 20 minutes later a woman sat down and put a voucher in to play, but it didn't seem like she had the same luck as the previous player.
Have You Ever Hit 'Big' In The Hudson Valley?
I won about $80 during this visit, which I was happy with, but was luckier when I visited on opening day and put $20 bucks into 'Queenie' and cashed out with almost $150.
Have you been lucky at Resorts World Hudson Valley, or even Catskills? Share your winning stories with us!
Resorts World Hudson Valley Opens Doors In Newburgh
The grand opening for Resorts World Hudson Valley, located in the Newburgh Mall on Rt. 300 in Newburgh, took place on Wednesday December 28th at 10:00am.
7 Amazing "Bucket List" Meals in the Hudson Valley
If you could only dine out one more time in the Hudson Valley, what meal would you order? Check out the most popular answers below.
More From Hudson Valley Post