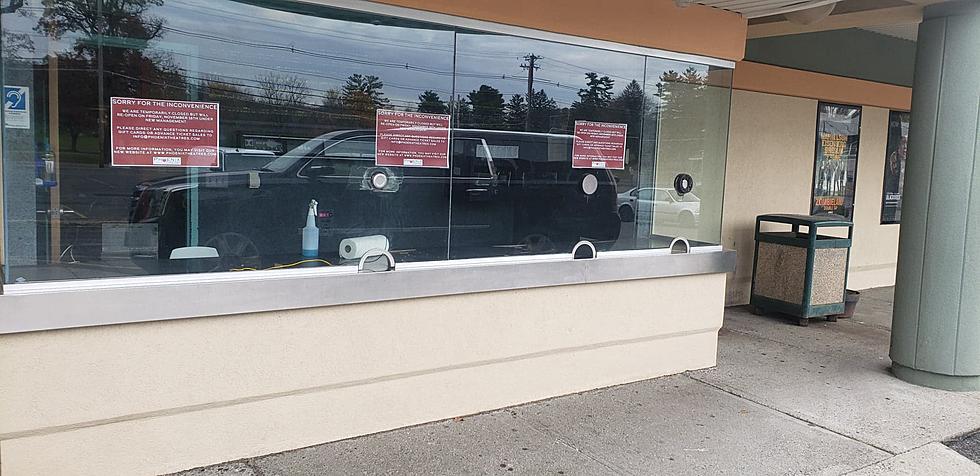 Orange County Movie Theater Reopens With New Look, New Name
B. Welber
A Hudson Valley movie theater that suddenly closed after nearly 20 years in business has reopened with "exciting updates" and a new name.
"Sorry For The Inconvenience," a sign reads outside Destinta Theaters. We are temporarily closed but will re-open on Friday, November 15th under new management. Please direct any questions regarding gift cards or advance ticket sales to info@phoenixtheatres.com."
On Friday, after some renovations, Phoenix Theatres reopened the theater under the name "New Windsor 12."
"Formally known as Destinta Theaters, New Windsor 12 is undergoing some exciting updates that will improve your theater-going experience," Phoenix Theatres wrote on Facebook.
To celebrate its grand reopening, Phoenix Theatres said some of the updates include "Expanded Food Options" "Premium Projection & Sound" "$5.00 Bargain Tuesdays" and a "Rewards Program."
All non-3D movies on Tuesdays cost $5, no matter the time or film, according to the company. Looking up prices on the company's website, a typical matinee ticket costs $8.11 while an evening adult ticket costs $11.35.
Phoenix Theatres didn't go into all of the updates but encourages customers to "Stop by and see our exciting updates!"
Phoenix Theatres is not affiliated with any other Destinta locations. According to the Phoenix Theatres website, the company has "a combined 200 years of Motion Picture Exhibition experience" and is "well established in the industry."