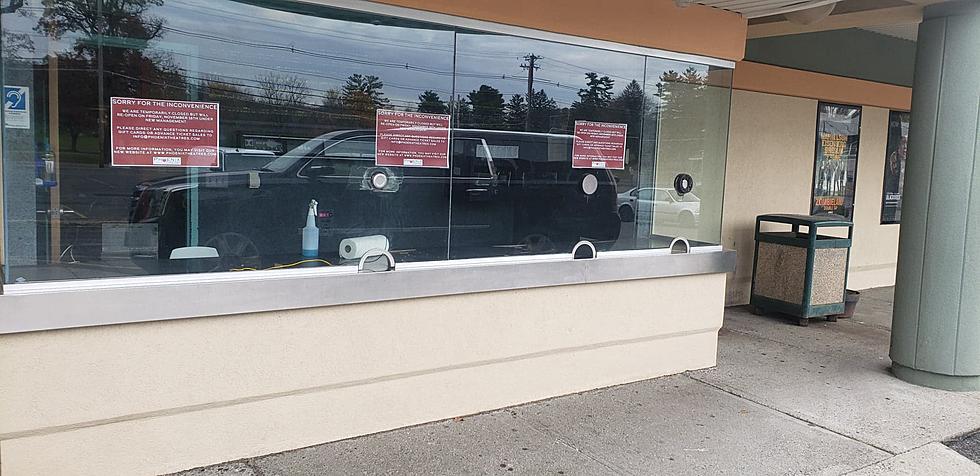 Longtime Hudson Valley Movie Theater is Closed
B. Welber
A movie theater that opened up in the Hudson Valley nearly 20 years ago is closed.
With little to no warning, Destinta Theaters in New Windsor closed on Monday. Personally, on Monday afternoon I looked up showtimes at Destina to see a movie on Tuesday. On Tuesday, I was shocked when I arrived at the theater to find out it closed down.
The good news for people in the area, the theater will reopen on Friday, Nov. 15 under new management.
"Sorry For The Inconvenience," a sign reads outside Destinta Theaters. We are temporarily closed but will re-open on Friday, November 15th under new management. Please direct any questions regarding gift cards or advance ticket sales to info@phoenixtheatres.com."
Doing some research, on Monday the Destina Theaters Facebook page announced the location was closed and would reopen on Nov. 15. The Destinta website no longer loads.
Phoenix Theatres is not affiliated with any other Destinta locations, the company says on Facebook. When the New Windsor movie theater reopens under Phoenix Theatres' management it will have a new name and be called New Windsor 12.
"Formally known as Destinta Theatres, New Windsor 12 is undergoing some exciting updates that will improve your theatre going experience! We will re-open on Friday, November 15th, and appreciate your patience," Phoenix Theatres wrote.
It's unclear as of this writing what renovations are underway. According to the Phoenix Theatres website, the company has "a combined 200 years of Motion Picture Exhibition experience" and is "well established in the industry."
More From Hudson Valley Post