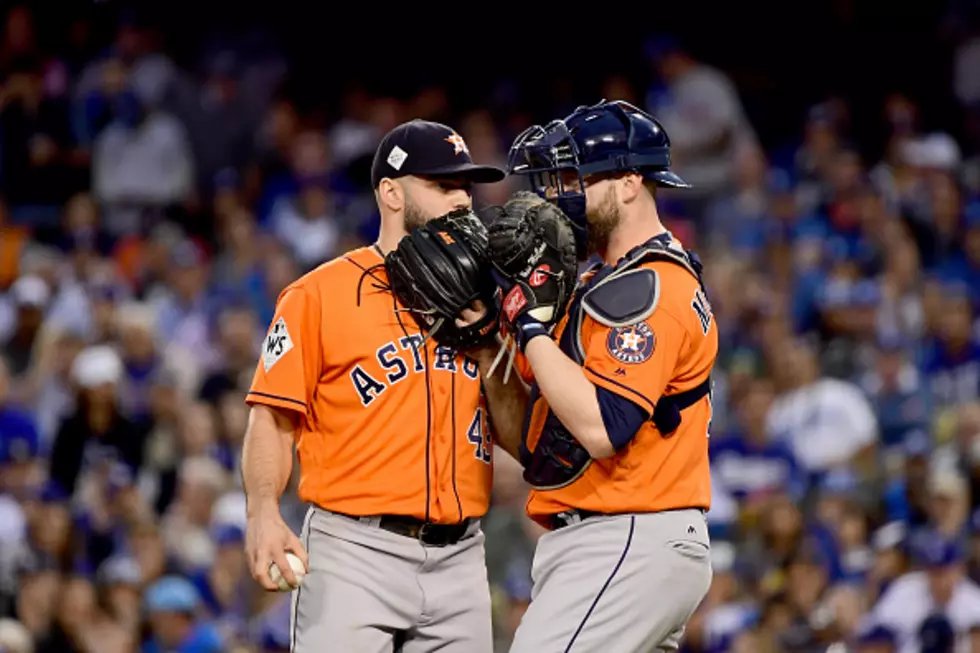 NY Little League Refuses To Use Astros Name After Cheating
Getty Images
If you pay attention to professional sports, you likely know about the Houston Astros cheating scandal.

Enter your number to get our free mobile app
The Astros were found guilty by Major League Baseball for using technology to steal signs from pitchers during the 2017 World Series. The scandal resulted in the suspension of their manager, GM (later fired) and hefty fines.
Now, one Western New York little league has decided not to use the Astros team name and colors this season.
According to WIVB, the Amherst Central Little League board of directors has decided to not use the Astros name for any of their teams for the 2020 season.
"Originally some of us on the board of directors were having a conversation on text about whether we should pull the name or not, and ultimately it came down to that it's something that we should do," Central Amherst Little League GM Keith Wing said.
After talking to the vendor that made the little league's jerseys, the last minute change was able to happen in removing the Astros from the little league.
"A lot of us on the board are baseball purists, and we were really upset about what happened with the Astros," Wing said. "We just felt like the Astros didn't deserve to have their name on the shirts of our little kids."
The Houston Astros cheating scandal rocked the sports world and honestly, I think removing their 2017 World Series championship would be a course of action I wouldn't mind. It's pretty much the worst thing any team, pro or amateur, could be found guilty of.
You can't blame little league's not wanting kids to be associated with the Astros this year.
Here are more articles you might enjoy:
More From Hudson Valley Post