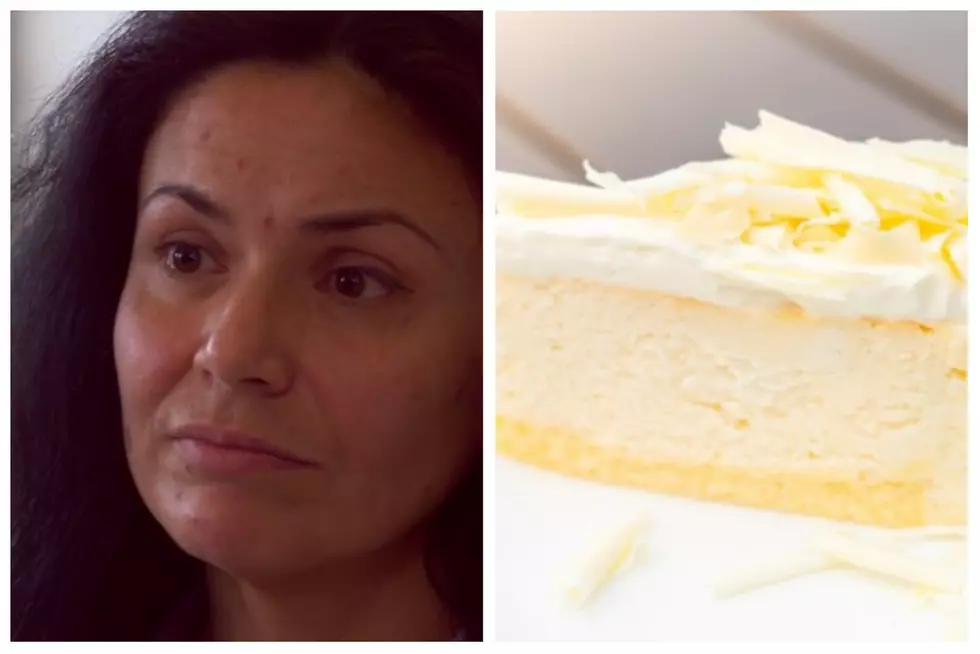 New York Woman Drugged By Cheesecake, Nearly Killed By Look-alike
Canva/CBS News
A New York woman was nearly killed by eating cheesecake given to her by a woman who looks just like her.
A New York woman was found guilty of trying to kill a woman who looked like her.
Brooklyn, New York Woman Tried To Murder Queens, Doppelganger
Queens District Attorney Melinda Katz announced that Viktoria Nasyrova was convicted by a jury of attempted murder and other charges for poisoning a Queens woman who looked like her.
The 47-year-old from Sheepshead Bay, Brooklyn was convicted of attempted murder in the second degree, attempted assault in the first degree, assault in the second degree, unlawful imprisonment in the first degree and petit larceny.
For all the news that the Hudson Valley is sharing make sure to follow Hudson Valley Post on Facebook, download the Hudson Valley Post Mobile App and sign up for the Hudson Valley Post Newsletter.
"The jury saw through the deception and schemes of the defendant. She laced a slice of cheesecake with a deadly drug so she could steal her unsuspecting victim's most valuable possession, her identity. Fortunately, her victim survived and the poison led right back to the culprit," Katz said.
Queens Woman Nearly Killed With Cheesecake
The jury determined Nasyrova served sedative-laced cheesecake to the 35-year-old woman inside her Queens home on August 28, 2016.
Officials note at the time the two looked like each other. Both had dark hair, the same skin complexion, other similar physical traits and both spoke Russian.
The cheesecake was laced with Phenazepam, a highly potent sedative, officials say.
The Queens woman started to feel sick after eating the cheesecake. Before passing out she remembers seeing the Brooklyn woman walking around her home.
A friend found the woman passed out in her bed with pills scattered around her body.
Officials believe Nasyrova made it appear as if the victim was trying to kill herself.
Brooklyn Woman Wanted To Steal Queens Woman's Identity
The Queens woman survived. After leaving the hospital she realized that her passport and employment authorization card were missing, along with a gold ring and other valuables.
Police believe the Brooklyn woman tried to kill her lookalike to steal her identity.
Did You Know? Beloved TV Characters Make Super Return Thanks To Hudson Valley
Nasyrova faces up to 25 years in prison when sentenced.
13 Food Shortages Expected In New York Grocery Stores In 2023
Thanks to war, weather, supply chain problems, or politics, these 13 common food items are forecasted to disappear from shelves this year as costs rise dramtically.
Nearly 50 Children Have Recently Gone Missing From New York State
Close to 50 children from New York State and the Hudson Valley have recently gone missing. You can help a New York family get reunited with a missing loved one.
Resorts World Hudson Valley Opens Doors In Newburgh
The grand opening for Resorts World Hudson Valley, located in the Newburgh Mall on Rt. 300 in Newburgh, took place on Wednesday December 28th at 10:00am.
Did You Know? Over 100 Fun Facts About the Hudson Valley
Did you know that Lucille Ball made her stage debut in the Hudson Valley? How about Philadelphia Cream Cheese wasn't invented in Philadelphia, but in Orange County? Or that a mansion in Dutchess County inspired the expression "keeping up with the Joneses?" Find out about those and over 100 other fun facts about the Hudson Valley.
Gypsy Moth 'Accidentally' Released Causing 'Nightmares' in New York
After 10 to 15 years a gypsy moth that was once "accidentally" released has returned and is causing "nightmares" in New York.
More From Hudson Valley Post