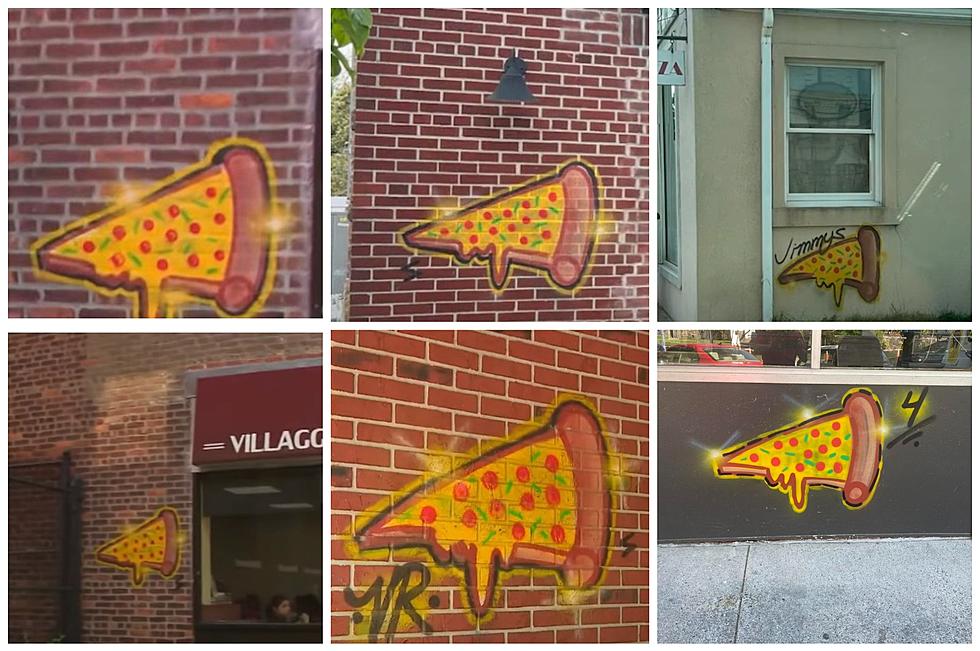 Mystery Pizza Bandit Continues To Puzzle Hudson Valley, New York
Fox 5/Youtube/Four Corners Pizza
A growing number of Hudson Valley restaurants are finding unwanted art. Can you help the police crack this puzzle?
As of this writing, at least seven Hudson Valley restaurants found unsolicited art spray-painted outside the eatery.
Hudson Valley Pizzerias Finding Unwanted Art
Four Corners Pizza in Pelham recently discovered unwanted pizza graffiti outside the eatery.
"We woke up to an unexpected graffiti artwork on our store, and while we appreciate the artistic talent, we want to make it clear that this is NOT okay," Four Corners Pizza wrote on Facebook.
In the past few weeks, at least seven Westchester County pizza places have been the target of the same graffiti.
For all the news that the Hudson Valley is sharing make sure to follow Hudson Valley Post on Facebook, download the Hudson Valley Post Mobile App and sign up for the Hudson Valley Post Newsletter.
Pizza Bandit Strikes In Eastchester, Mamaroneck, New Rochelle, Tuckahoe and Pelham
Spray-painted pizza slices topped with pepperoni, green peppers, and gooey cheese have appeared outside of both casual pizza spots and upscale pizza restaurants across the county.
The unwanted art has appeared at Cosimo and Johnny's Pizza Shop in Eastchester, Jimmy's Pizzeria in Mamaroneck, pizzerias in New Rochelle and two Villagio Ristorante & Pizzeria locations, in Tuckahoe and Pelham.
Charges Are Possible
Police report that the graffiti artist may face criminal charges if found.
Many businesses are paying to have the art removed, while others say they plan to keep it up because they like it.
Some pizza owners told Fox they would hire the artist to paint logos for their eateries.
25 Must Try Pizza Places in the Hudson Valley
Here are some of our must-try places to grab a slice in the Hudson Valley:
Chick-Fil-A Opens Surprise Free Pop-Up In Mid-Hudson Valley
Massive World-Class Dinosaur Theme Park Planned For Hudson Valley
Another Hudson Valley hometown is in the running to be the site of a massive world-class dinosaur theme park.
Where The Hudson Valley Is Gaining, Losing Residents
Most of the Hudson Valley is gaining new residents. How many residents has your county gained or lost?
More From Hudson Valley Post