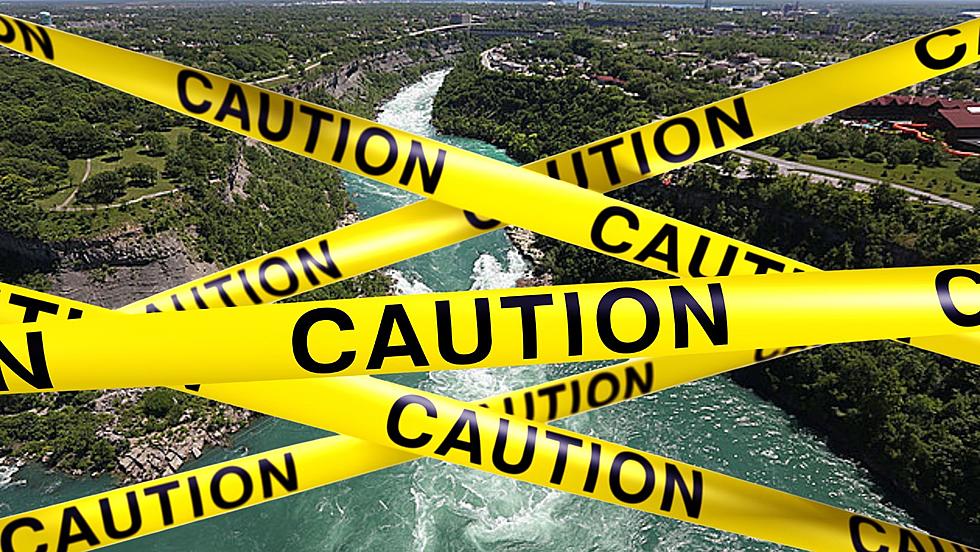 Mother Jumps With 5-Year-Old Into Niagara Gorge
Photo Credit: Canva Image, Getty Image
Many people have been asking us about the child's safety following this event, which is why we are sharing this story. 
You will see the terms "jumped" and "fell" used interchangeably throughout the article. In multiple reports, there seems to be some discrepancy as to whether or not it was a jump or a fall, as we have heard reports saying both. However, the State Parks Capt. Chris Rola told news outlets that they "don't believe it is an accident."
A scary scene developed on February 13 after a mother jumped into the Niagara Gorge in Niagara Falls State Park. Her 5-year-old son was with her as she jumped approximately 90 feet. 
At approximately 1 PM on Monday, New York State Park Police and the Niagara Falls Fire Department responded to Goat Island for a rescue after the woman jumped into the Niagara Gorge with her 5-year-old son. State Parks Capt. Chris Rola told the Buffalo News that the woman and child had been with her husband at the park before they ended up in the gorge. 
It's unclear if there was a prior event or incident that led to this fall, but police have been communicating with the husband and other witnesses in the park to get further information. 

The female jumped off the cliff between Terrapin Point and the Cave of the Winds, according to multiple news outlets and eyewitness reports.
When emergency crews located the woman and child in the gorge, the woman had perished from the fall, and the child had sustained a head injury.
It didn't take too long for the Niagara Falls firefighters to reach the victims, but they did have to walk across the ice on the bottom of the gorge to reach the child and his mother. 
Rescue crews were able to extract the child from the gorge. He was transported to the hospital via Mercy Flight helicopter in critical condition. The boy was loaded on a stretcher before being brought up an elevator to a waiting Mercy Flight helicopter shortly after the rescue. He was flown to Oishei Children's Hospital in Buffalo, where he underwent surgery. As of now, the boy remains in critical condition. 
The woman's body was later recovered with the use of a New York State Police Helicopter.
Due to the family being not from this area, the names will continue to be withheld. This is an ongoing investigation, but State Parks Police Capt. Chris Rola told the Buffalo News that they "don't believe it is an accident." 
7 Historical Photos Of Niagara Falls
Take a trip to the past with these amazing photos of Niagara Falls.
5 Reasons To Consider Fire Halls For Your Wedding In New York
13 New Trends Taking Over At Weddings In New York
Trends come and go...here are some that are in...and some that are definitely out.
More From Hudson Valley Post