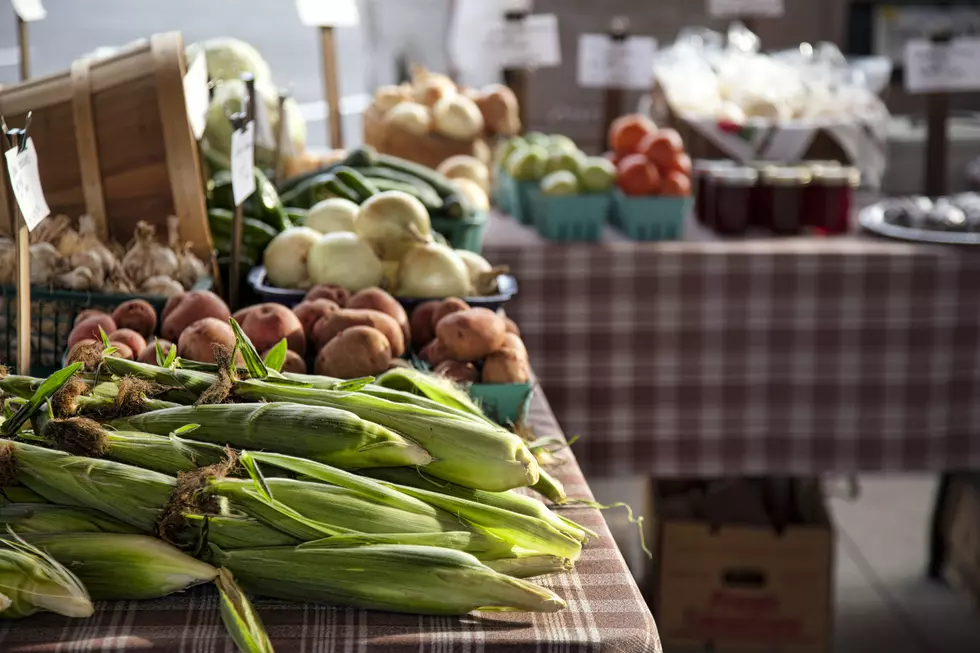 Local Farmer's Market Returns this Friday for the Season
YovoPhoto / ThinkStock
I miss shopping and I wasn't actually a big shopper. I can't even image how hard it is for so many of you that shopped every weekend. I don't care what anyone says online shopping may be easy because it is 24 /7 /365 but you just can replace the feeling you get when you walk in to a store or market and see all the thing your can buy in person.
That's why I am happy to share with you that one of the best places to shop for all things New York will be open again as of this Friday. Taste NY Todd Hill posted on their face book page that their Farmer's Market will be back and ready to go this Friday, May 22nd through October 23rd.
All of your favorite made in New York products will be waiting for you at this outdoor market which is officially back in season this Friday and every Friday through October 23rd from 2 PM to 6 PM. You can find out more online at tastenytoddhill.com. A reminder if you plan to go, all of the social distancing requirements will be met and you must be wearing a mask.
There a so many categories of goods available and the items are all from New York. You can get fruits and veggies, gifts and candy, hot suace, breads and cheeses. The list is endless. To find Taste Ny Todd Hill head to the Taconic Parkway. It is located one mile south of Route 55. Food, Beverages and health ingredients for your weekend BBQ is waiting for you at the first farmer's market of the year.
Read more:
Essential Signs From Our BBQ
Flags From All Across the Hudson Valley
More From Hudson Valley Post