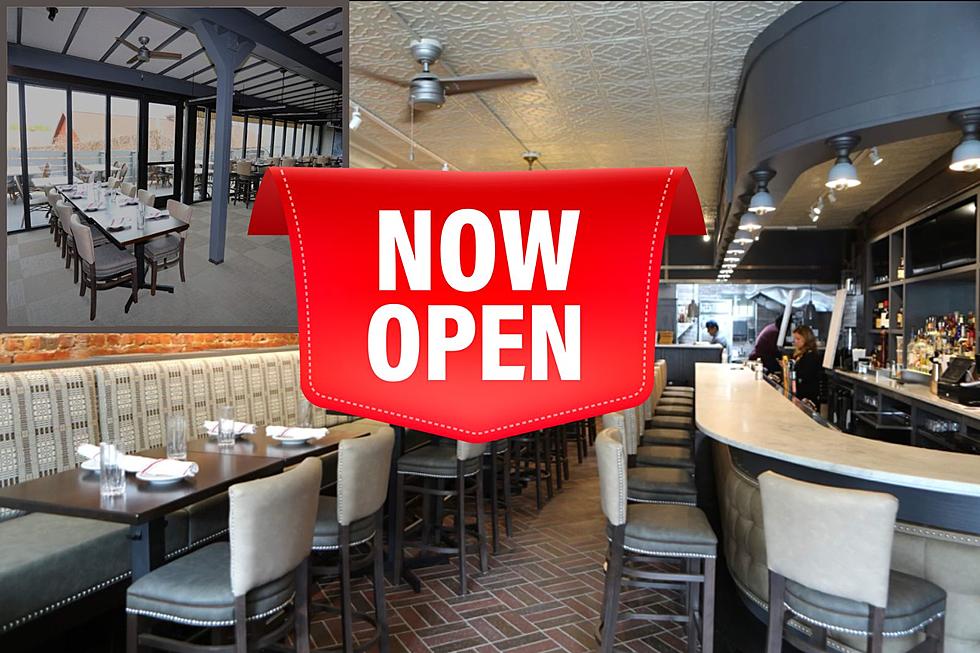 Fabulous New Restaurant & Bar Officially Open in Historic Section
Brickmen Restaurant + Bar Facebook/Canva
Cheers to another great place in the Hudson Valley. There are so many amazing places around here to go and get a good meal and drink, now there's another place to add to our list. What exactly is this new place all about?

What new restaurant is now officially open in Kingston, NY?
The wait is over, Brickmen Restaurant + Bar has officially opened up. The restaurant recently opened up and they are open from11:30am-10:00pm for patrons. If you go on their website, they mention,
"we invite you to pull up a chair, meet with old friends, or make some new ones. You are always welcome at Brickmen."

 
What kind of food will be served at Brickmen Restaurant + Bar?
There are a ton of cool options like soups, salads, seafood and sushi bar, steaks and an assortment of entrees. Brickmen Restaurant + Bar has a variety of craft cocktails and many beers on tap so there is something for everyone. Oh man, I think they had me at the sushi bar and cocktails....
Where is Brickmen Restaurant + Bar located and what's the story behind it?
It's located on 47 North Front Street in Kingston, NY. You might want to take a look at some history behind the restaurant and what used to be there. We welcome Brickmen Restaurant + Bar to the Hudson Valley restaurant scene with open arms and if you go and check it out, let us know what it's like and what you order.
We are speaking about the Hudson Valley, here's an amazing home that's for sale in Millbrook and cool job opportunities in the area:
$13 Million Millbrook Black Cap Home
The $13 million home in Millbrook, New York is equipped with 5 bedrooms, sweeping scenic views of the Hudson Valley, and fantastic outdoor amenities from a pool to a home garden.
6 Of The Most Unique Job Opportunities In The Hudson Valley This Season
Along with the start of new beginnings in our area, local businesses are also seeking changes.
There are Hudson Valley businesses that are seeking employees to fill job opportunities throughout different counties. These jobs may interest those who are seeking something different, fun and possibly something they have never tried before.
Looking to make some extra cash this spring and have fun? Look no further.
Here Are The 6 Most Unique Job Opportunities In The Hudson Valley This Season
More From Hudson Valley Post