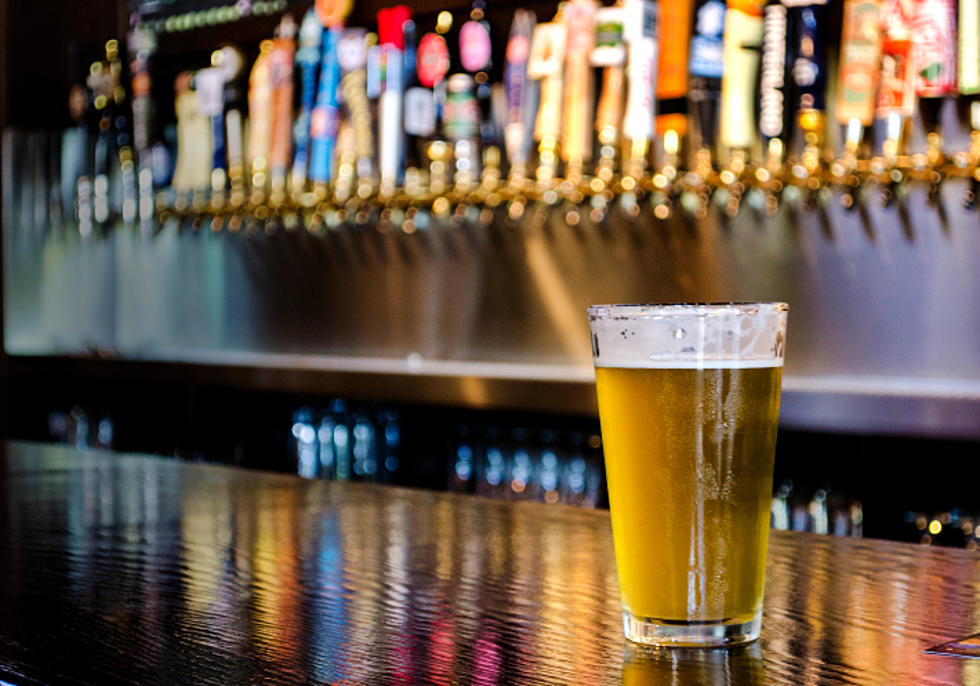 Perfect Hudson Valley Beer Pairings for Wing Wars 2020
blizzard_77/thinkstock
As Hudson Valley Wing Wars and the big football game is almost here, it got me wondering about which local Hudson Valley Beers would go with all different types of chicken wings.
I knew that I would not have a problem pairing wines or cocktails with different types of chicken wings, but when it came to finding great local beers, I asked someone who is a walking encyclopedia of beer, Hutch Kugeman, Head Brewer and Instructor at the Brewery at the Culinary Institute of America in Hyde Park. Hutch was generous to grab a beer and sit down with us to share his thoughts (and his time) on some really tasty Hudson Valley craft beers and how they would match up with wings.
Here is what he suggested:
B: Hutch, thanks for helping to give us some ideas about what to pair with different types of chicken wings. What is your recommendation for something in the 'hot' category, like a 'Thai Chili Sauce' or a 'Spicy Sriracha?'
H: Given the high heat levels of these types of wings, beers with a lower abv (Alcohol by Volume) like a Session IPA or Pale Ale would be a good choice. Industrial Arts Tools of the Trade would work. If you want to kick up the heat level, go with a higher abv IPA like Crossroads Outrage IPA or Peekskill Eastern Standard. A higher abv will make the same wings taste hotter than a lower abv beer. As, I think about it, Plan Bee Farm Brewery Pepper with the Thai Chili wings, would also be a great match. It's complex and dry with some heat from the use of a blend of peppers. It would be a nice change of pace from the above IPAs and hoppy beers that I recommended for the hot wings.
B: What about something that is a bit 'non-traditional' like a 'Parmesan Garlic' flavored wing?
H: I think that the Zeus Brewing Zeus Lager should cut through the sharp cheese & garlic flavor nicely. Newburgh Cream Ale would be a nice pairing as well.
B: What about when wings start to get a bit sweet, like with a 'Sweet BBQ Sauce or a 'Teriyaki' style wing?
H: I think that a darker beer would probably be the way to go here. Crossroads Black Rock Stout or King's Court Gatekeeper Porter will all have enough roasty sweetness to compliment the BBQ or Teriyaki sauce.
B: This one might trip you up because of the range of flavors and spiciness. What would you pair with wings that have a 'Jerk' or a dry rub seasoning?
H: I would go with Newburgh Brown Ale. It's got enough roastiness to work with the jerk seasoning but still has a clean finish. Also, Hyde Park Winkle Lager or Chatham's Czech'rd Past Pilsner are crisp clean beers that would help lift the jerk seasoning off the palate.
B: Obviously, you are the EXACT person to ask about not only local beers, but also pairing them with wings. I just have a few more pairings for you. What about the chicken wing that people are probably most familiar with, 'Traditional Buffalo?'
H: The Brewery at the CIA Cleaver IPA is hoppy enough to cut through the hot sauce (and accompanying blue cheese no doubt) without overwhelming the wings. Peekskill Skillz Pils would be a good choice with its crisp and clean finish.
B: What do you think would be a great beer to drink with 'Honey Dijon' or a 'Honey Ranch' style of chicken wing?
H: A nice wheat beer like Blue Collar Hefeweizen or Brewery at the CIA Mise en Place Wit might work well. Both of these beers have a touch of sweet fruitiness that should match the honey in the wing sauce. Chatham Amber ale would be a great match as well, it's clean but with enough malty sweetness to match the wings. A Hazy IPA like Sloop's Juice Bomb would be an interesting pairing, the fruity sweet hops might match sweeter wing styles nicely.
B: Ok Hutch, just one more type of chicken wing. How about a 'Beer Battered & Deep Fried' we can even maybe just call it fried chicken?
H: With this you will want something that's crisp and clean to help cleanse the pallet from the fried wings. I'd recommend Mill House Kold One or Brewery at the CIA Beefsteak Blonde. Both beers are Kolsch-style ales, so they are light bodied and light colored but with a nice smooth malt body. For a fun change of pace, you could try Plan Bee Farm Brewery's Barn Beer. It has a complex flavor but is light-bodied and easy to drink. It would work well with these wings.
B: Hutch, Thank you for your time and help. For some reason, I want to go out right now and try each and everyone of these pairings (again, again and again).
---
Read more:
BONUS VIDEO
More From Hudson Valley Post