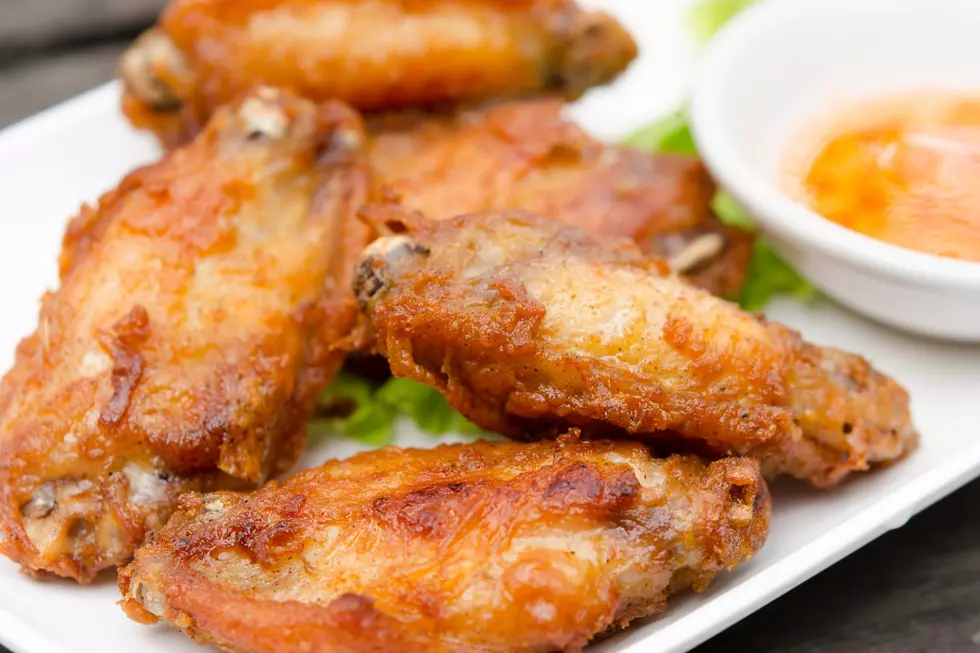 The Hudson Valley's Best Chicken Wings for Super Bowl Sunday 2023
Canva, khunkorn from khunkorn
Once the holidays are over, there is a bit of a lull. We had so much light, life, and celebration. Once New Year's is over, it is time to go back to regular life. It doesn't help that as it is dark at 5pm, we don't have the holiday lights to keep our spirits up. This year, we haven't experienced too much bad weather here in the Hudson Valley, but it is still cold. Winter depression is very much a thing.
And then a magical day in February comes that changes everything. It's a day filled with food, passion, and often grand gestures of devotion. The Super Bowl... Did you think I was going to say Valentine's Day? The Super Bowl unites football lovers and non-football fans alike. The die hard fans will be rooting for their teams and constantly checking their bets and brackets. The casual Super Bowl fan will be happy to watch all the commercials and eat some good food.

And what is the king of the good food? The chicken wing. Regardless of the sauce - Buffalo, BBQ, Garlic Parmesan, etc - the chicken wing is the must have at your Super Bowl party. Who cares if you dip your wing in ranch or blue cheese, as long as you have a wing in your hand and sauce on your face, you are good in my book.
We are less than a month away from the big game, and you're going to need to prepare. We have over 20 incredible restaurants who are known for their terrific chicken wings. Take a look, and hey, let us know who we should add to the list. Game day is important, we want to get our food order right!
20+ Best Hudson Valley Restaurants for Chicken Wings
With the Super Bowl coming up, get your wing order ready! These Hudson Valley restaurants have a rating of no less than 4-stars on
Tripadvisor
.
The 10 Best Pizza Places in Middletown, New York
Here are the top 10 most reviewed pizzerias in Middletown, New York according to Yelp.
10 Best Pizza Places in Newburgh, New York According to Yelp
Here are the pizza places in Newburgh, New York that were ranked the most and highest on Yelp.
More From Hudson Valley Post