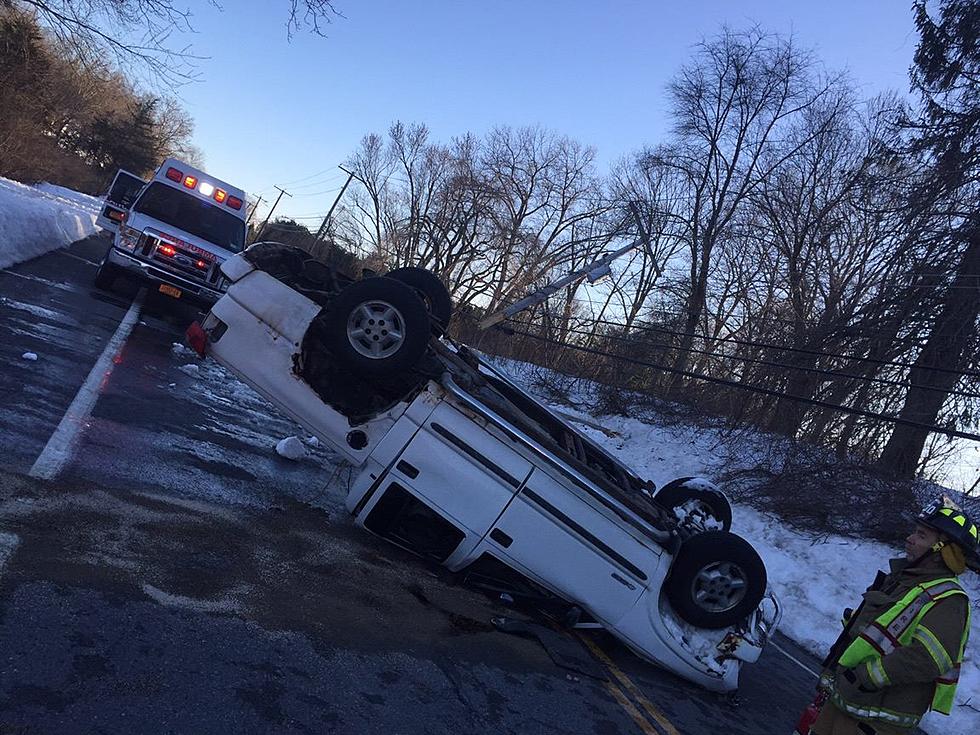 Hudson Valley Teen Falls Asleep At Wheel, Flips Car, Police Say
Red Hook Police
A Hudson Valley teen fell asleep while driving on St. Patrick's Day causing a major accident.
On Friday around 5:30 p.m., Red Hook police responded to a 911 call reporting a rollover auto accident on Route 9 near Hannaford drive.
Arriving officers determined that a 17-year-old from Hyde Park was driving north on Route 9 in a 2003 Chevrolet pickup truck when the driver fell asleep behind the while, police say.
As the driver slept, the vehicle crossed over the double-yellow lines and struck a telephone pole. The impact caused the pole to snap in half and the vehicle to roll over and come to rest on its roof.
The unnamed driver suffered minor injuries and was transported to Northern Dutchess hospital for treatment.
The driver was wearing a seat belt, which is credited with preventing any serious injuries, police say.
Check out our top 5 local stories from the past week.
More From Hudson Valley Post