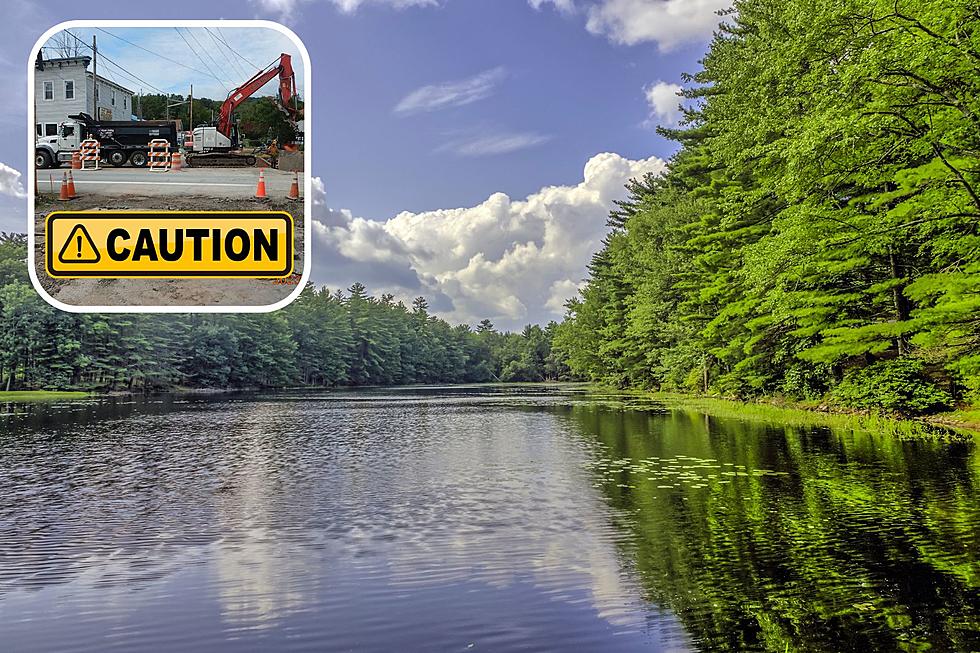 Commuter Alert: Know When These Roads Will Be Closed in Sullivan County, NY
Canva, Facebook, Sullivan County, NY Government
Throughout the summer months in the Hudson Valley, there is more construction, roadwork and traffic happening in our area.
Thankfully, we live in a desired area where there is never time to be bored. This encourages people to move to the Hudson Valley, therefore more roads need to be built and or changes made to them as well.
Did You Know About The Road Work Going On In The Hudson Valley?
While some roadwork may take a day or two, other projects may carry on for months to years.  In May 2023, popular Hudson Valley bridges were experiencing construction. One Hudson Valley bridge will not be fully completed until May 5, 2024.
Recently, roads in Dutchess County, NY may be closed until October 2024.
Hudson Valley residents were also shocked to find out that $9.7 million is going towards the New York State Thruway pavement.
Know When These Roads Will Be Closed In Sullivan County, NY

On August 25, 2023, a post was made by Sullivan County, NY Government on social media about roadwork in the Hudson Valley.
Hudson Valley residents are urged to be prepared for delays in the area, especially along County Route 61, Burlingham road near Bloomingburg, NY.
" CR 61 (Burlingham Rd.): Mill and Fill Asphalt Repairs starting Tuesday – to be completed before the holiday weekend."

 

"County Forces: Drainage replacement project (900 feet) in the vicinity of Whispering Pines Development, traffic control by flagging thru mid-Sept."

 

"Contractor: Embankment Repair in the vicinity of Leeward and Valley View (+/-200 feet) – Geo-synthetically Reinforced Soil System (GRSS Wall), traffic control by traffic lights (one-lane system), scheduled to begin September 5 and last about a month"

 

"Final Paving will be in early October after both projects are completed"

 

"CR 66 (Hamilton Road): Paving in late September/October"

 
What Other Delays Can Be Expected In September 2023 In Sullivan County, NY?

The Facebook post from Sullivan County, NY Government continues.
"CR 47 (Highland Lake Rd.): Tree Work starting Wednesday"

 

"CR 161 (Heiden Rd.): Milling in the vicinity of the Route 17 ramps and bridge, starting September 1"

 

"CR 104 (Loch Sheldrake Road - Hurleyville end only), week of September 5: 2 days Milling and 2 days Paving, weather permitting"

 

"CR 161 (Heiden Rd.), mid-September: 8 days Paving and 3 days of Shoulder Backup"
We can try to rely on our GPS to inform us of slowdowns or delays, at times social media can be our go-to source of information. It's helpful to follow local counties that supply us with accurate dates and times about upcoming closure and travel delays.
Additional information can be found on their website.
Do you know of any delays, construction or road closures? Share with us below.
5 Must See Scenic Drives In The Hudson Valley
When was the last time that you took the scenic route or the back road? There's something so peaceful about taking in the views of the beautiful farmland and the smells of fresh grass with the windows down.
The next time that you're out for a drive, take one of these scenic routes to capture the beauty of the area that we get to call home.
.
10 of New York's Roadside Attractions and Oddities
Have you spotted these roadside attractions and oddities around New York State?
More From Hudson Valley Post