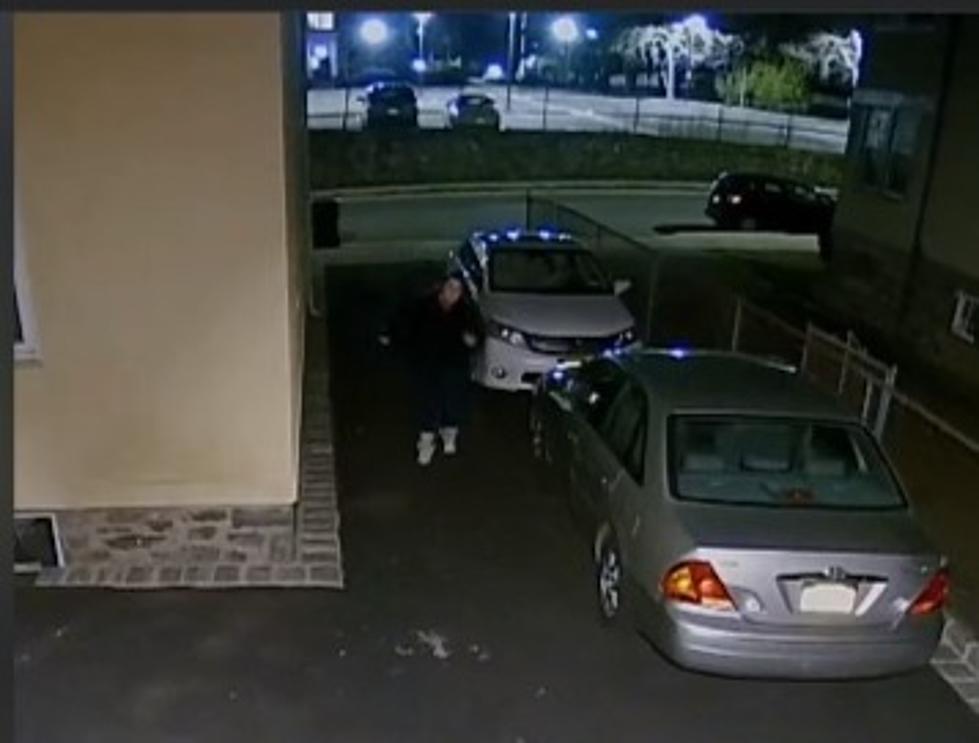 Hudson Valley Cops Look For New York Woman With 'Distinctive Walk'
Port Chester PD
The woman is accused of knocking a Hudson Valley man down in his backyard and taking property out of his pockets.
The Port Chester Police Department is asking the public for help in attempting to identify the woman seen in the photos and video below.
On Thursday, March 31 around 12:30 a.m., the woman who is seen in the photos and video and an unknown male followed the victim into his backyard on Cottage Street in the Village of Port Chester, police say.
The woman and man then allegedly knocked the man down in his backyard, forcibly removed property from his pockets, and fled in a vehicle that was parked on Cottage Street with the hazard lights on.
"The female has a distinctive walk as seen in this video," the Port Chester Police Department wrote in a Facebook post on Friday. "We are asking the public to help us identify her."
Anyone that can help police identify the woman with the "distinctive walk" is asked to call the Port Chester Police Department, as soon as possible. Ask to speak with Det. Valdovinos who is handling the case, officials add.
"Any information can be called into Port Chester PD 914-939-6332," the Port Chester Police Department added in their Friday Facebook post. "All calls will be kept confidential. We are actively pursuing all leads and any information to identify this female who assisted in this Robbery would be greatly appreciated."
A video of the woman's "distinctive walk" is below.
Take A Peek at What the 'New' New York Thruway Rest Areas Will Look Like
The New York State Thruway is in the process of overhauling all 27 of the rest areas. Although they are only working on a handful at a time, the renderings have been revealed. Not only will they be more of an open concept, but some will also have dog parks and all will have better food options. Look for Shake Shack, Panera, Starbucks, Panda Express, Chik-fil-A, Popeyes, Dunkin, Burger King, and a new fresh concept Applegreen convenience stores. Taste NY farm markets will be at each rest area along with play areas and picnic areas. There will be amenities for commercial truck drivers including more truck parking, showers, fitness centers, and laundry facilities.
17 Fairs in New York State to Visit For Summer Fun An Excitement [List]
Here's How Much More You Can Expect To Pay For Food In New York
More From Hudson Valley Post