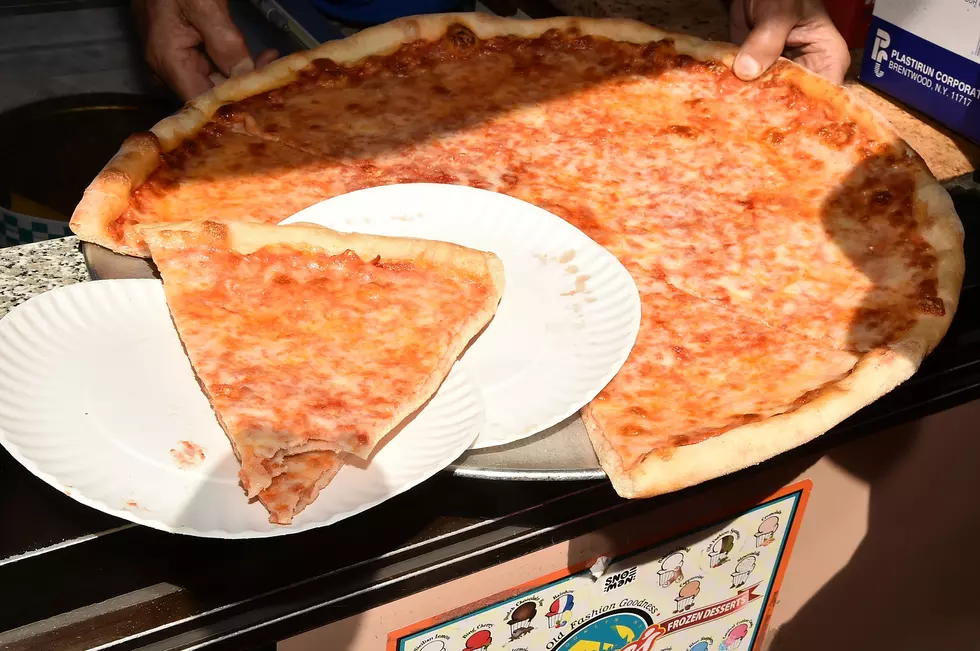 Hudson Valley Father, Owner Of New York Pizzerias Suddenly Dies
Getty Images
A beloved father who owned many popular pizzerias suddenly passed away, leaving behind his wife and four children.
Mike Provenzale of Westchester County suddenly passed away at the age of 52 just before Christmas 2022.
Hudson Valley Father Who Owned Many Pizzerias in New York Passes Away
Provenzale is survived by his parents. his wife, Kristine and their 4 children.
"Mike Provenzale was larger than life and always giving to his family, friends and community. Additionally, Mike was honored as the Grand Marshal of the Eastchester Columbus Day parade and was a major contributor to the yearly festival at Lake Isle Country Club," his obituary states.
Provenzale was born in Toronto, Cananda. Years later, his family moved to Mount Vernon, New York. The family later settled in Eastchester, New York around 1983. Mike graduated from Eastchester High School in 1988.
Owned Pizzerias and Delis All Over Westchester County, New York
At the age of 36, opened up the Scarsdale Pizza Station.
Mike and his cousin Eugenio, soon opened Pizza 238 in Millwood, New York. The pair later opened up The Pizza Shop in Eastchester, New York and most recently took over Villaggio Ristorante and Pizzeria in Pelham, New York.
For all the news that the Hudson Valley is sharing make sure to follow Hudson Valley Post on Facebook, download the Hudson Valley Post Mobile App and sign up for the Hudson Valley Post Newsletter.
Owned Pizzerias in Scarsdale, Millwood, Eastchester, Pelham
"Mike's love of food and family and wanting to make people happy are what fueled his many successes. As he would be the first to tell anyone, his accomplishments would not have been possible without the love and support of his wife Kristin," his obituary adds.
"The whole Eastchester community is in total shock by the sudden passing of Mike Provenzale. Mike coached for years in Eastchester Little League and was one of our biggest supporters. He would do anything for the kids. Please pray for his family. God only takes the best," Mike Vecchione wrote on Twitter.
Over a thousand reportedly attended his wake last week.
"You were loved beyond words by many as you can see I'm pretty sure over a thousand came to say good bye with a line that reached Tuckahoe from Westchester Funeral Home..You left a footprint on alot of people..I pray for your friends family, especially your wife, children, mom & dad..Fly High," Nisco A. Lisa wrote on Facebook.
11 Delicious New York State Pizza Challenges You Need To Try
If you love eating pizza, and you have a pretty big stomach, have you ever considered taking part in a pizza eating competition? You should check out
some of these
pizza eating challenges scattered all over New York State.
Resorts World Hudson Valley Opens Doors In Newburgh
The grand opening for Resorts World Hudson Valley, located in the Newburgh Mall on Rt. 300 in Newburgh, took place on Wednesday December 28th at 10:00am.
KEEP READING: See the richest person in every state
Did You Know? Over 100 Fun Facts About the Hudson Valley
Did you know that Lucille Ball made her stage debut in the Hudson Valley? How about Philadelphia Cream Cheese wasn't invented in Philadelphia, but in Orange County? Or that a mansion in Dutchess County inspired the expression "keeping up with the Joneses?" Find out about those and over 100 other fun facts about the Hudson Valley.
Gypsy Moth 'Accidentally' Released Causing 'Nightmares' in New York
After 10 to 15 years a gypsy moth that was once "accidentally" released has returned and is causing "nightmares" in New York.
More From Hudson Valley Post