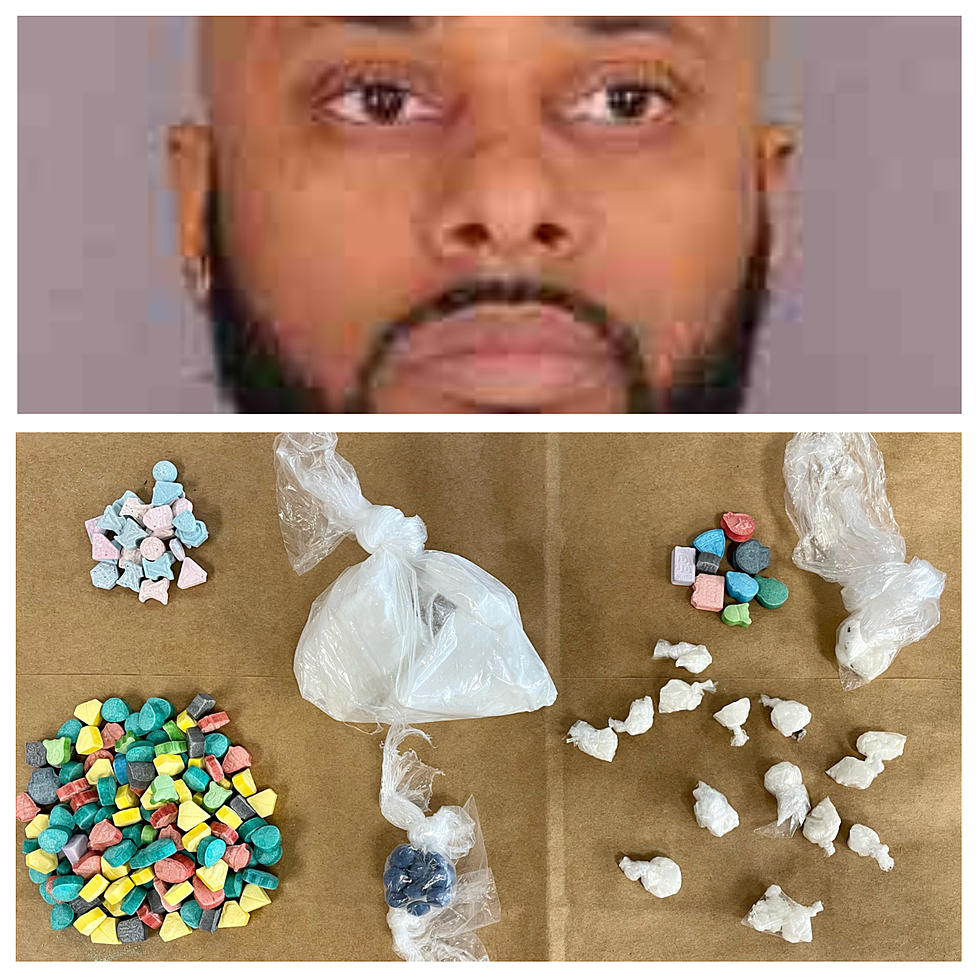 Alleged Hudson Valley Drug Dealer With Drugs Marketed For Kids Found, PD
Dutchess County Drug Task Force
The Dutchess County Drug Task Force arrested an alleged "fentanyl and crack dealer" whose alleged drugs may be marketed to children.
The Dutchess County Drug Task Force reported the arrest of a Poughkeepsie man for allegedly trying to deal drugs in the Hudson Valley
Dutchess County Drug Task Force Arrested Poughkeepsie, New York Man
Jerod F. Willis of the City of Poughkeepsie was charged with criminal possession of a controlled substance in the 3rd degree with intent to sell, a class B felony.
Last week, Dutchess County Drug Task Force agents took Willis into custody before executing a search warrant at his residence on South Cherry Street in the City of Poughkeepsie.
"Willis was in possession of a significant quantity of narcotics at the time of his arrest," the Dutchess County Drug Task Force stated in a press release.
Police describe Willis as a "fentanyl and crack dealer."
Dutchess County Police Find Drugs During Search Warrant
Police didn't go into details about the drugs but a picture of the seized drugs shows vibrant colorful pills that some think will appeal to children.
For all the news that the Hudson Valley is sharing make sure to follow Hudson Valley Post on Facebook, download the Hudson Valley Post Mobile App and sign up for the Hudson Valley Post Newsletter.
The search warrant was executed by members of the Drug Task Force, and the Dutchess County Sheriff's Office K-9 and Emergency Service Units.
Dutchess County Police Ask For Help
Anyone with information is asked to contact the police.
"If anyone has information regarding this case or about any other individuals selling drugs in Dutchess County, you are urged to contact the Drug Task Force confidential tip line at 845-463-6040 or by sending an email to DrugTaskForceTips@gmail.com," police said.
Willis was arraigned in the City of Poughkeepsie Court and remanded to Dutchess County Jail with no bail.
These 6 New York Counties Have The Most Drug Overdose Deaths
New York State officials are worried because overdose death rates increased by 85 percent. Below are the top 6 counties in terms of opioid overdose deaths per 100,000.
Nearly 50 Children Have Recently Gone Missing From New York State
Close to 50 children from New York State and the Hudson Valley have recently gone missing. You can help a New York family get reunited with a missing loved one.
Did You Know? Over 100 Fun Facts About the Hudson Valley
Did you know that Lucille Ball made her stage debut in the Hudson Valley? How about Philadelphia Cream Cheese wasn't invented in Philadelphia, but in Orange County? Or that a mansion in Dutchess County inspired the expression "keeping up with the Joneses?" Find out about those and over 100 other fun facts about the Hudson Valley.
Gypsy Moth 'Accidentally' Released Causing 'Nightmares' in New York
After 10 to 15 years a gypsy moth that was once "accidentally" released has returned and is causing "nightmares" in New York.
More From Hudson Valley Post