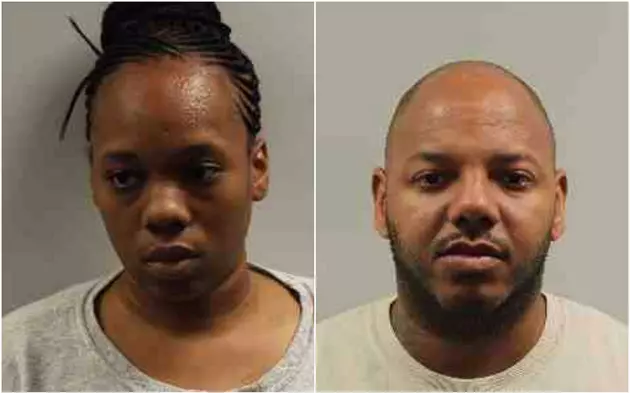 Police: Hudson Valley Couple Found With 2 Pounds of Weed Near Middle School
Putnam County Sheriff's Office
A Hudson Valley couple are facing felony charges after they were allegedly found with over two pounds of weed near a local middle school.
On Oct. 19, 36-year-old Samuel L. Shuler and 28-year-old Leia A. Randolph, both of Mahopac, were arrested when members of the Putnam County Sheriff's Office Narcotics Enforcement Unit and federal probation officials conducted a search at the couple's home.
Their home is on the same street as Mahopac Middle School.
Inside the home authorities allegedly found over two pounds of marijuana, 9-millimeter pistol ammunition, drug packaging materials, scales and cash
A 9-month-old boy was inside the home with the drugs and ammunition, police say. After the couple's arrest, the child was temporarily turned over to the care of a relative.
Both were charged with criminal possession of marijuana, a felony, and endangering the welfare of a child, a misdemeanor.
Shuler is currently under probation supervision for a previous conviction on federal charges of conspiracy to distribute cocaine back in 2004.
Shuler was remanded to Putnam County Jail in lieu of $50,000 cash bail or bond. Randolph was released from prison after posting $20,000 bond.
Here are this week's Top 5 news stories from the Hudson Valley
More From Hudson Valley Post