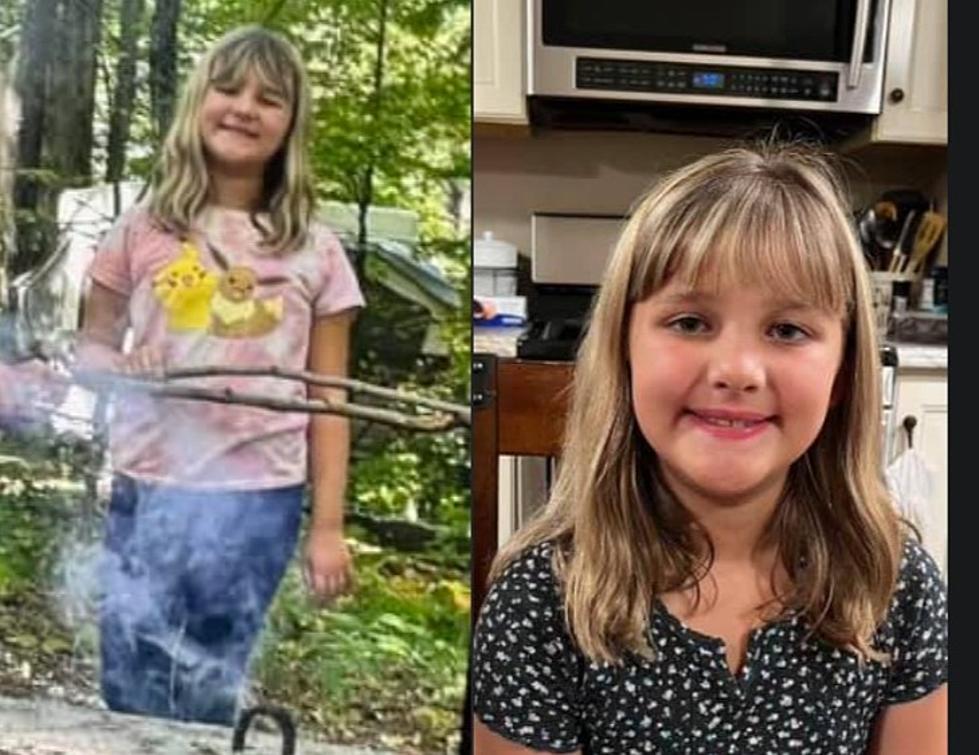 How Extensive Search Led To Finding Missing Upstate New York Girl
NYSP
We've got many details about the "extensive search" for a missing 9-year-old child from Upstate New York.
Over the weekend, a statewide AMBER Alert is in effect for a missing child out of Saratoga County.
Amber Alert Issued In New York State
Nine-year-old Charlotte Sena was reported missing by her parents Saturday evening near Moreau State Park, there were concerns she may have been abducted.
Last Seen at Moreau Lake State Park
For all the news that the Hudson Valley is sharing make sure to follow Hudson Valley Post on Facebook, download the Hudson Valley Post Mobile
Extensive Search For Missing Girl From Saratoga County, New York
"The searchers originate from law enforcement agencies, 34 volunteer Fire Departments, along with private search and rescue groups," New York State Police stated before Charlotte was found safe. "The New York State Police thanks all of those working to bring Charlotte home!"
Missing Girl Found Safe In Upstate New York
On Monday at 7 p.m., New York State Police announced Charlotte was "found safe and in good health."
The young girl was on a trip with family to Moreau Lake State Park in Saratoga County when she was abducted Saturday evening during a bike ride, police say.
Fingerprints On Ransom Note
Police report fingerprints on a ransom note led them to the girl's kidnapper.  The ransom note was left in the mailbox at Sena's home.
Man From Milton, New York Arrested
Gov. Kathy Hochul identified the suspect as 47-year-old Craig Ross Junior of Milton, New York. Ross was taken into custody.
Sena was discovered in the cabinet of a camper trailer and later taken to a hospital.
"We are overjoyed at the news that Charlotte Sena has been located safely this evening after an intense days-long search. Our hearts are with her family as they welcome her home," New York Gov. Kathy Hochul said in a statement. "Thank you to the New York State Police, New York Park Police and all who worked so tirelessly to find Charlotte. It is because of their efforts that Charlotte will be able to return home safe to her family."
Suspect In Area Of Moreau Lake State Park
New York State Police says the suspect was in the area of the Moreau Lake State Park around the time Charlotte went missing.
"Further investigation led to the search of multiple residences where the individual is known to reside. Upon the search of those residences, State Police located Charlotte Sena safe and in good health. The suspect was taken into custody," New York State Police stated in a press release.
It's unclear the circumstances surrounding her disappearance. Police say they will share more details when they become available.
"This investigation is a culmination of multiple agencies working together for the common goal of bringing this child home to her loving family," police added. "We cannot emphasize enough how appreciative we are for the support we received from Charlotte's community, friends and family."
Nearly 50 Children Have Recently Gone Missing From New York State
In just a few months around 50 children from New York State and the Hudson Valley went missing
If You See Purple Paint in New York You Need To Leave Right Away
Do you know what to do if you see purple paint in New York State? The easiest advice, run. Here's why.
20 Worst Places to Live in New York State
A list highlights the worst places a New York resident can call home. A number of places in the Hudson Valley made the list, including one that was ranked the worst place to live.
More From Hudson Valley Post