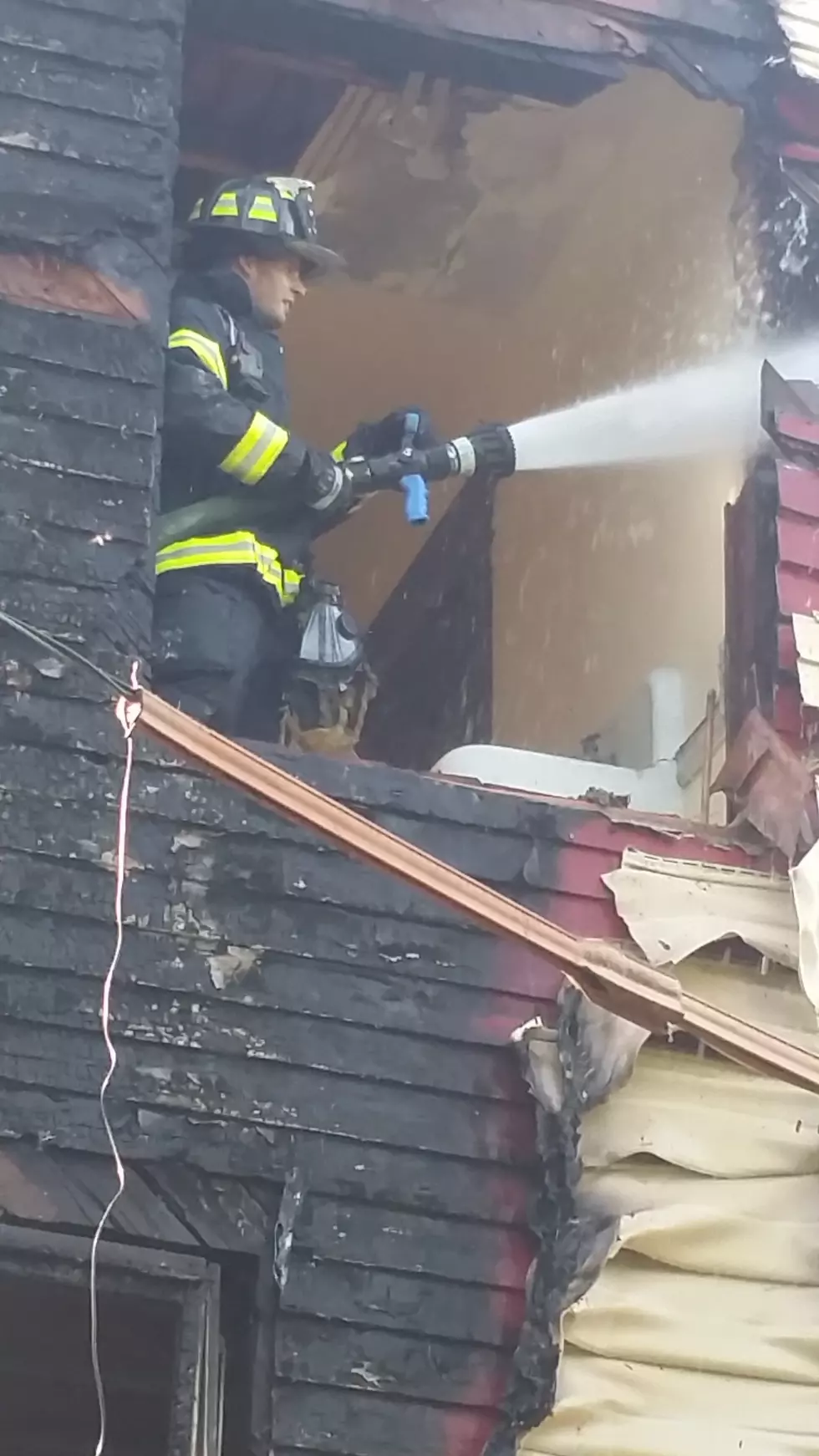 Firefighters Battle Home Blaze In Dutchess County
Todd Bender
Late Wednesday afternoon Poughkeepsie firefighters were dispatched to 99 Hooker Avenue in Poughkeepsie for a structure fire.
Arriving firefighters found heavy smoke conditions in the large old house that had been converted into several one room apartments and a few multi-room apartments.
Residents that were outside advised that there were three occupants in their apartments on the second floor.
A 2nd alarm was sounded bringing firefighters from Arlington and Fairview along with ambulances from Mobile Life while the Poughkeepsie firefighters rushed in to save the occupants.
Two residents were making their way out while the third, a female in apartment 4, was unable to get out.
Firefighters located the resident who was suffering from burns and smoke inhalation and proceeded to get her out.
The female was airlifted to Westchester Medical Center Thursday night due to the severity of her injuries.
During the rescue, a Poughkeepsie firefighter lost his gloves and suffered 2nd degree burns to his hands. The female was rushed to Vassar Brothers for medical attention.
The cause of the fire is under investigation and the condition of the patient is currently unknown.
The home suffered major damage from the fire, smoke, and water used to extinguish the blaze.
More From Hudson Valley Post