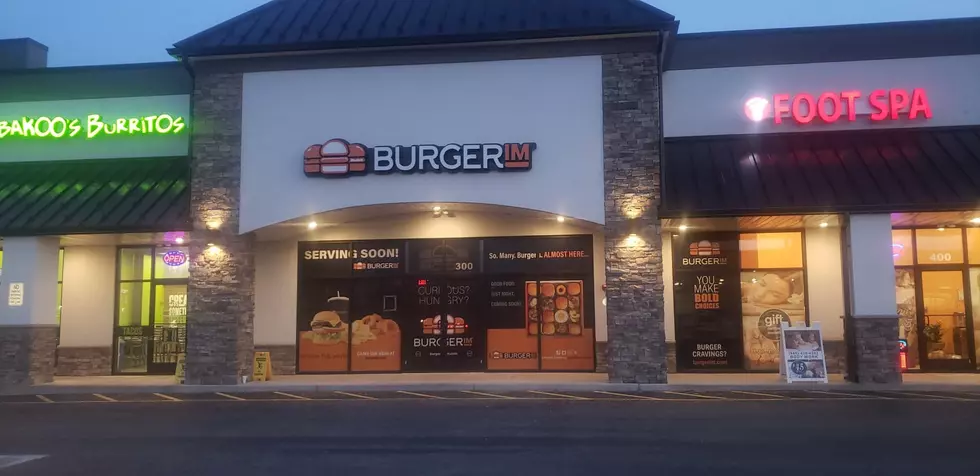 Fastest Growing Burger Chain Plans to Open in Hudson Valley
B Welbs
Signs outside a building in the Hudson Vally says one of the hottest, fastest-growing restaurants in the U.S is coming to the region.

Enter your number to get our free mobile app
A sign outside a building off Temple Hill Road in New Windsor reads BurgerIM will be "Serving Soon." The restaurant is located near the New Windsor Price Chopper and next door to Bubbakoo's Burritos, which recently opened up its first Hudson Valley location. 
This past weekend, while trying  Bubbakoo's Burritos for the first time I was pretty surprised and excited to learn a new burger restaurant was coming to Orange County.
I got more excited when I went to the company's website which says the eatery is the "Fastest Growing Burger Chain in the US" and is a "Chef-inspired burger restaurant serving customized hamburger flavors, toppings, sauces, fries, and more."
However, I started to get suspicious when I noticed the company hasn't updated it's New Windsor location's Facebook page in months. In October the company said they were hiring, but hasn't posted on Facebook since early November.
Doing some research I learned BurgerIM told franchisees it was considering filing for bankruptcy in mid-December. Restaurant Business reports, BurgerIM's founder has since fled the country, leaving behind unpaid workers and bankrupt franchisees.
Many locations have closed, while others are still in development. A few states, not including New York, have revoked  BurgerIM's right to sell franchises, Restaurant Business reports. 
A request for comment from BurgerIM about the New Windsor location hasn't been returned as of this writing.
Despite all the recent negative news about BurgerIM, there may still be hope for the New Windsor location.  Business Journal reports, two locations in the Kansas City area still plan to open later this year.
More From Hudson Valley Post