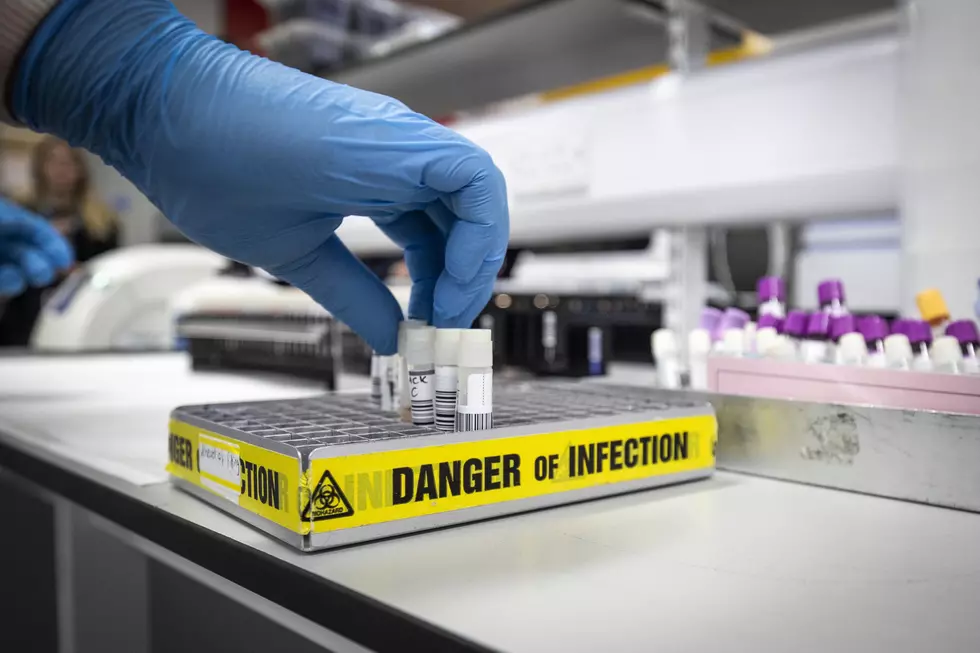 Coronavirus Confirmed in Dutchess County, More in Ulster County
Getty Images
Update, 8:50PM Gov. Andrew Cuomo has removed his Thursday tweet with numbers of confirmed cases of the coronavirus. These numbers indicated Orange County had two cases, however, the New York State Department of Health and the Orange County Department of Health indicate one confirmed case in the county.
The coronavirus has officially spread to Dutchess County and the number of confirmed cases in Ulster and Orange counties have increased.

Enter your number to get our free mobile app
Moments later, Dutchess County health officials announced a press conference was planned for 3 p.m. to provide an update on COVID-19.
Prior to the press conference, Gov. Andrew Cuomo had a press conference and announced New York now has 328 confirmed cases of the coronavirus, including its first in Dutchess County, four in Ulster and two in Orange County.
At the press conference, Dutchess County Executive Marc Molinaro reiterated that Dutchess County has its first confirmed COVID-19 patient.
"This case doesn't identify isn't as having widespread concern," Molinaro said at the press conference.
Molinaro said they're not releasing where the individual lives, age or gender because there isn't a public risk. Officials also declined to give a timeline of when the person left the hospital.
The unnamed person is recovering at home under quarantine, officials say. The Dutchess County Department of Health has been monitoring the person as soon as they left the hospital.
The person was exposed to the virus outside of Dutchess County but inside the country, officials say. More details weren't provided.
The individual went to an area hospital with a fever and cough. Officials are now tracing anyone who may have been in contact with the individual.
Molinaro expects there will be other confirmed cases. Dutchess County is currently monitoring 24 cases. The person who tested positive was one of those 24. 22 of the 24 are under precautionary quarantine. Two are under mandatory quarantine.
The 24 were identified because of a connection to a confirmed COVID-19 case in Ulster County, overseas travel or other reasons that had them at a higher risk. The group has given "universal cooperation," according to Molinaro.
At an abundance of caution, Molinaro suggests canceling or postponing large social gatherings in Dutchess County.
"If you're at an event with 20 people more, that's a social gathering and it's recommended to cancel," Molinaro said.
The current recommendation is no public social gatherings until the end of April. Officials will make the determination to extend based on how things look at the beginning of April.
Dutchess County will activate its emergency operations center on starting Friday. Officials are working with a local health care provider for opportunities for testing, which will be in coordination with state officials for approval.
In New York State, as of Wednesday afternoon, there were over 215 confirmed cases of COVID-19 in New York, including 52 in New York City and 121 in Westchester County. In the Lower Hudson Valley, where there are 127 confirmed cases. Many are in New Rochelle, where Gov. Andrew Cuomo created a coronavirus "containment zone."
More From Hudson Valley Post