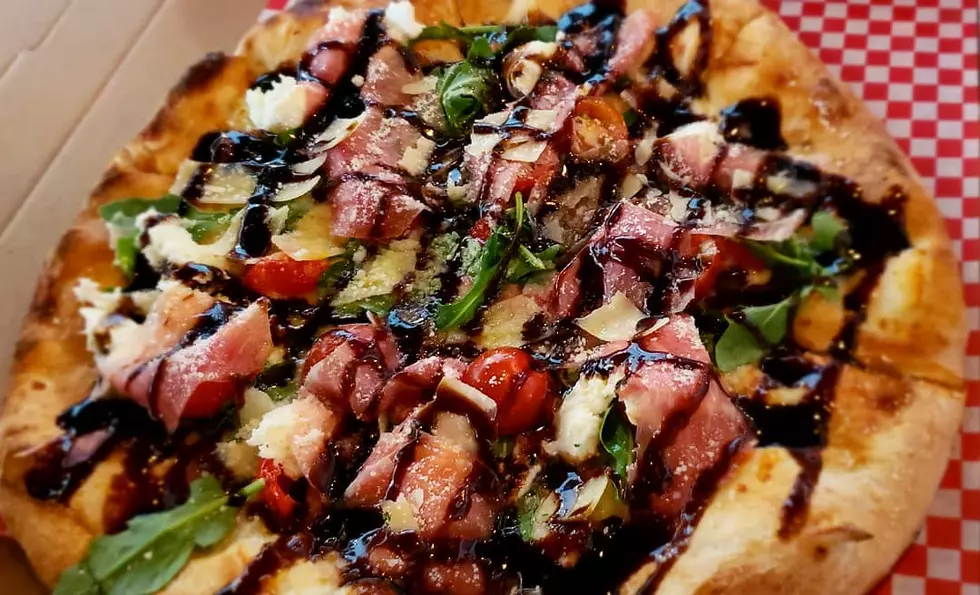 6-time World Pizza Champion Opens Restaurant in Hudson Valley
B. Welb
A six-time World Pizza Champion who's also called a "Pizza Geek", "Dough Boy" and "The Fastest Pizza Maker in the World," just opened up a restaurant in the Hudson Valley.
In late July, Pizza Union Gastro-Kitchen & Bar opened up on Route 300 in Newburgh, directly across from the Newburgh Mall. The eatery is the latest from Bruno DiFabio, a six-time World Pizza Champion who has won many awards and been featured many times on the Food Network.
The restaurant recently had a soft opening, with Bruno himself cooking up fresh and delicious pizza. Trust me, I did some "investigative reporting" Monday afternoon!
Pizza Union will feature Bruno's popular and signature pie, "Pizza Romana," a square pie that uses the "Poolish" dough method of a 72-hour fermentation process.
A number of traditional round pizzas are also available, plain or with a host of topping choices. All of the pizzas are cooked in a gas-fired brick floor oven on a very high temperature which helps give the pizza flavor and a chewy texture.
The rest of the menu is full of old and new school Italian cuisine. When possible, locally sourced ingredients are used.
A Sunday brunch menu includes breakfast pizza, steak and eggs and Pizza Union's over-the-top Bloody Mary Bar.
Inside the restaurant, is brand new floor to ceiling construction which utilized a rustic palette of exposed brick and distressed wood.
Wine, craft beer or creative cocktails can be enjoyed at your table as well as at a custom-made concrete bar top or lounge.
For over 10 years Bruno has been teaching chefs the art of pizza making. Now, chefs from the Hudson Valley will learn the scientific principles of dough making, theory, the perfect pizza making technique and the history of pizza.
More From Hudson Valley Post