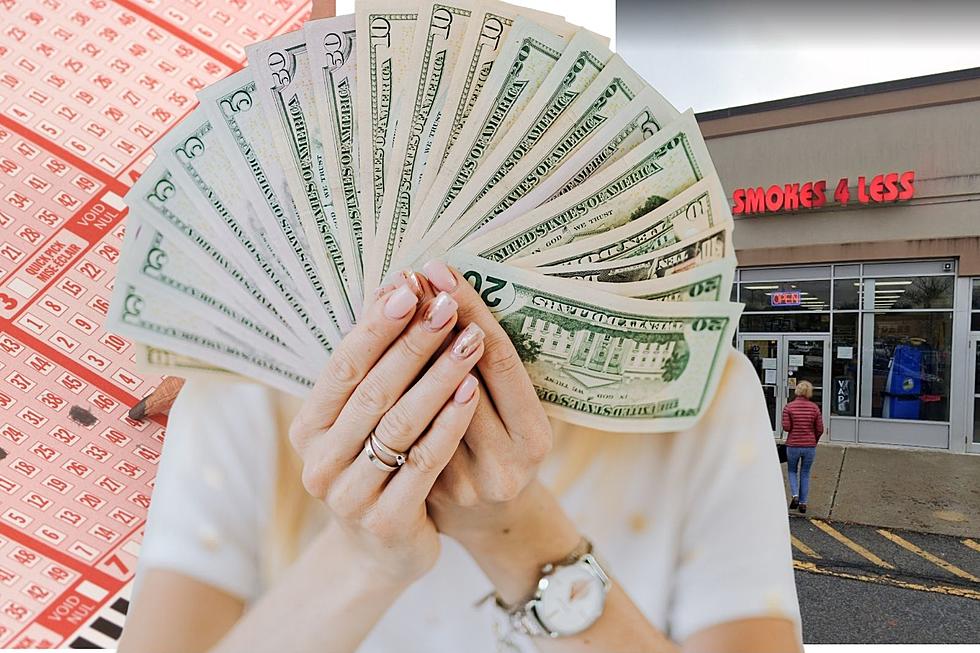 $2 Million Powerball Ticket Sold In New York's Luckiest Store
Canva/Google Maps
Check your tickets! Someone from the Hudson Valley just purchased a $2 million winning Powerball ticket.
The Powerball continues to soar to near-record heights. That's' because, once again, no one hit the jackpot during the most reason drawing.
Powerball Jackpot Continues to Climb
Monday's winning numbers were white balls 12, 26, 27, 43, 47 and red Powerball 5. The Power Play® multiplier was 2X.
The Powerball jackpot now stands at an estimated $1.2 billion for the next drawing on Wednesday night. This marks the third-highest jackpot in the game's history.
$2 Million Dollar Winning Lottery Ticket Sold In New York State
Despite no one winning the jackpot, lottery officials say 2.7 million winning tickets across the country were sold.
Those winning tickets include two tickets that are each worth $2 million. Those tickets were sold in Delaware and Michigan. They matched all five white balls to win $1 million prizes.
Two other tickets, including one sold in New York State, are each worth $2 million. Those numbers matched all five white balls and increased the $1 million prize to $2 million by including the Power Play feature for an additional $1 per play.
$2 Million Dollar Winning Powerball Ticket Sold In New York's Luckiest Store
That $2 million winning ticket sold in New York State was sold in the Hudson Valley.
For all the news that the Hudson Valley is sharing make sure to follow Hudson Valley Post on Facebook, download the Hudson Valley Post Mobile
At a store in Orange County that has produced countless big winners recently.
$2 Million Dollar Winning Powerball Ticket Sold In Newburgh, Orange County, New York
That ticket was sold at the Smokes 4 Less on North Plank Road in Newburgh, New York.
As of this writing, it's unclear who purchased the winning ticket. The winner has one year to claim the prize.
The other $2 million winning ticket was sold in South Carolina.
October New York Lottery Scratch Off Tickets With The Most Number One Jackpots Remaining
Here in New York, the time is now to start searching for some amazing jackpots. There are all sorts of different kinds of Scratch-Off tickets offered by the New York Lottery.
While looking at the latest weekly roundup for grand prizes, we counted 59 different tickets that have their grand prizes still on the market. The report was last updated on August 29th 2023, as we publish this article.
Gallery Credit: Dave Wheeler
Nearly 50 Children Have Recently Gone Missing From New York State
In just a few months around 50 children from New York State and the Hudson Valley went missing
If You See Purple Paint in New York You Need To Leave Right Away
Do you know what to do if you see purple paint in New York State? The easiest advice, run. Here's why.
More From Hudson Valley Post