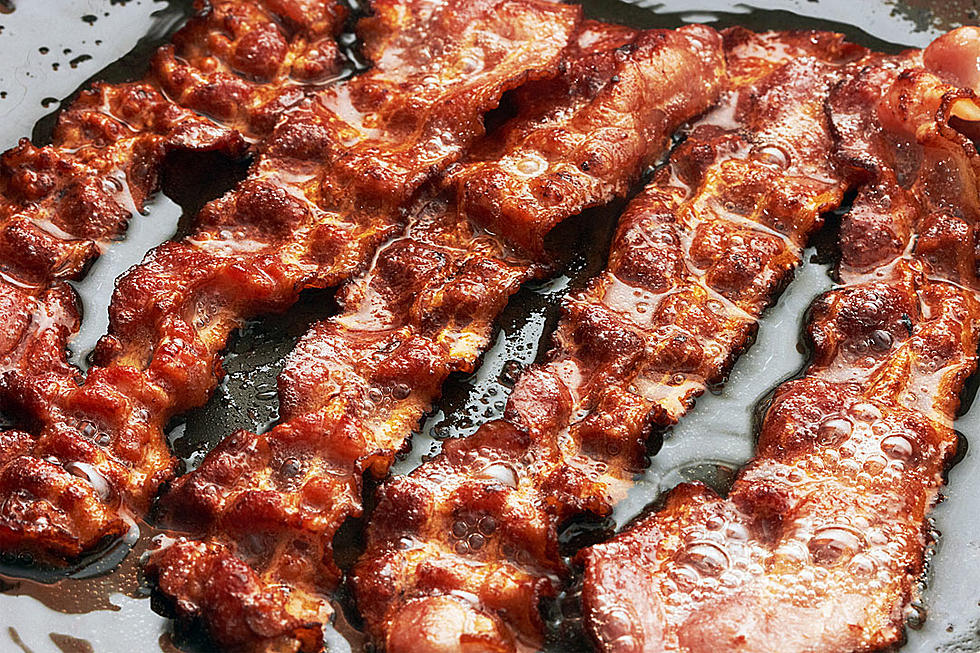 You Can Buy A 'Bacon Passport' In The Hudson Valley
iStock
The Bacon Passport is the perfect thing to get if you're the ultimate bacon lover for Beer, Borbon, & Bacon 2019. Beer, Bourbon, & Bacon is Saturday, July 20, 2019.
I didn't really get the bacon hype until I started eating 'specialty' bacon, and man, do I get the hype. So if you're like me, and are a total bacon lover, you HAVE to get the Bacon Passport for Beer, Bourbon, & Bacon this year.
The Bacon Passport is exactly what it sounds like: going around to different vendors at Beer, Bourbon, & Bacon and trying different bacon. With the Bacon Passport, you'll get 10 bacon samples. I have it last year and it was incredible.
You can get the Designate Driver (DD) and Bacon Passport ticket. This ticket does not include beer and bourbon samples, but we know even DDs like to enjoy some bacon. If you want to include beer and bourbon samples with your bacon passport you can get a General Admission Ticket with the Bacon Passport. Or if you really want to go all out, get the VIP Experience, which includes the bacon passport and even an extra hour of sampling. You can get all the ticket information here.
Read more:
BONUS VIDEO
More From Hudson Valley Post