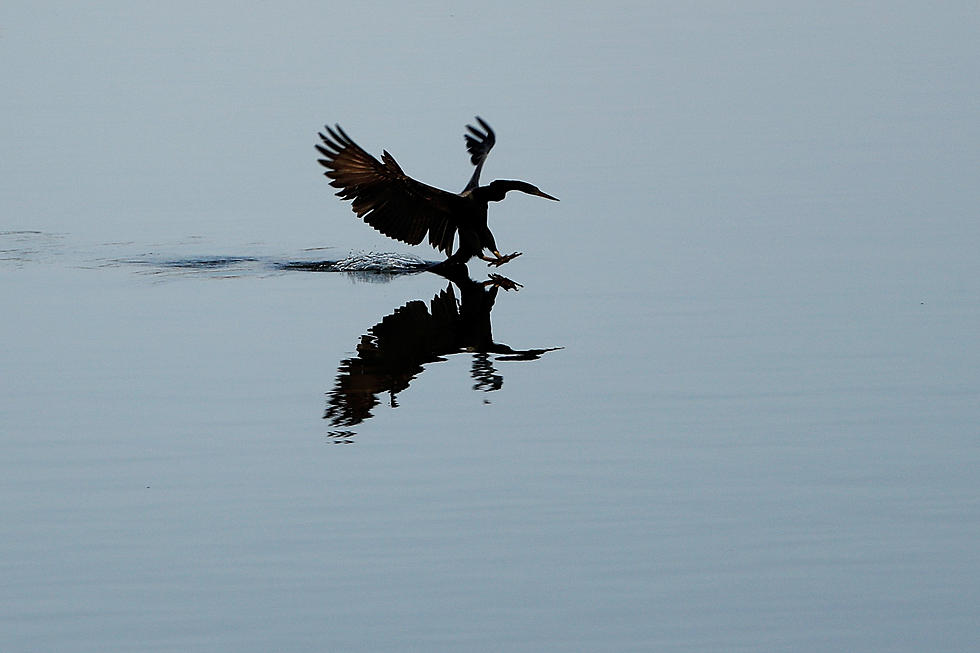 'We Must Act Now:' 'Devil Bird' Found Across New York State
Getty Images
A bird known as a "devil bird" has been spotted across New York State. But officials say this isn't a good sign for the state or world.
Birdwatchers across New York State are reporting a very rare bird.
Devil Bird Spotted In New York City, Upstate New York
The anhinga bird was recently spotted by birdwatchers across the Empire State.
The name Anhinga comes from Indians in Brazil, it translates to "devil bird" or "evil spirit of the woods."
For all the news that the Hudson Valley is sharing make sure to follow Hudson Valley Post on Facebook, download the Hudson Valley Post Mobile
Devil Bird Spotted In Brooklyn, New York
One "devil bird" was recently spotted in Brooklyn, New York. The anhinga bird was spotted in Brooklyn's Prospect Park, according to the New York Times. 
It's the first "devil bird" to be reported in the New York City area since 1992, according to the New York City Birds Twitter account. 
Devil Bird Spotted In Rome, New York
About 180 miles north a large group of "devil" birds were also reported.
A birdwatcher from Rome, New York in  Oneida County reported seeing a group of at least 22 devil birds next to a canal, according to Yahoo.
Why Are Devil Birds Heading To New York State?
The bird's range is typically southeast in the United States as well as Central America and South America.
Experts believe the birds are flying north due to climate change.
We Must Act Now
Officials say this isn't a good sign for the future of our planet.
"In order to hold warming steady, we must act now to reduce the amount of carbon released into the atmosphere and limit warming to 1.5 degrees," the Audubon Society wrote on its website. "We must reduce our carbon emissions and also absorb what is produced through natural solutions like reforestation or with technology that removes carbon from the air."
Before 2018, there were only three ever-reported cases of the devil bird in the Empire State.
Bites From These 7 Creatures in New York Can Be Deadly
If You See Purple Paint in New York You Need To Leave Right Away
Do you know what to do if you see purple paint in New York State? The easiest advice, run. Here's why.
Giant Horror Plant
A "giant horror plant" that can cause blindness and severe burns is still in New York State, despite the best efforts from New York officials.
The 10 Best Counties To Live In New York State
Is your hometown's county considered by
Niche
one of the best in New York State?
More From Hudson Valley Post