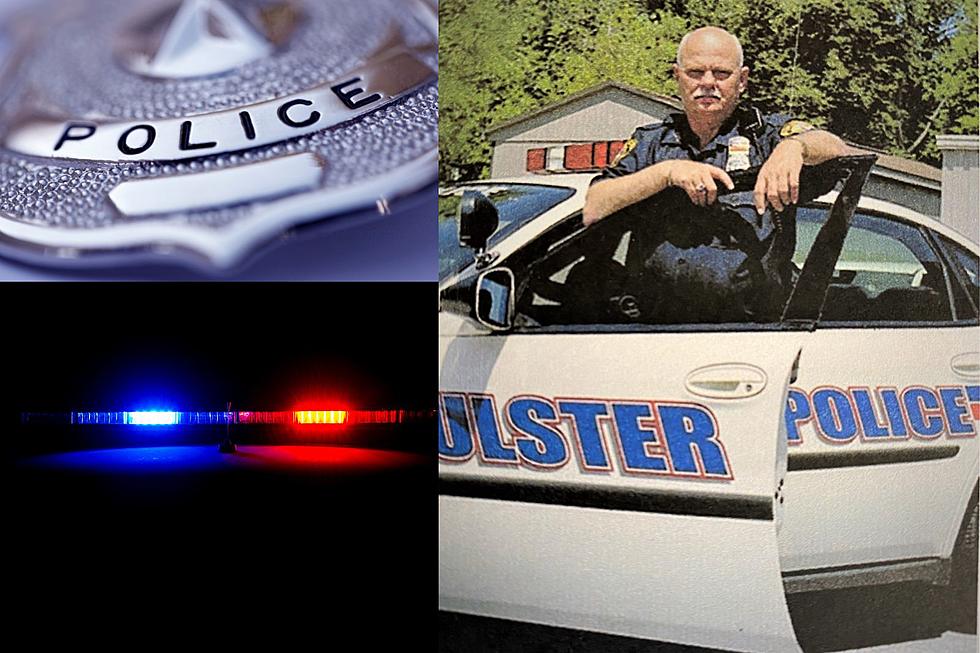 'One of a Kind' Ulster County Police Officer Passes Away
Town of Ulster Police Department/Facebook
The Hudson Valley police community is mourning the passing of what many have called a "kind and hilarious" officer.
As with any job, there are certain things we love about our jobs, but there are also some things we don't like about what we are asked to do every once and a while. Today I'm dealing with the latter as I've been tasked with sharing the news that a retired officer in Ulster County has passed away.
Retired Police Officer Richard "Buddy" Krakowski
According to the Town of Ulster Facebook page, retired Police Officer Richard "Buddy" Krakowski has passed away, "It is with profound sadness that the Ulster Police Department announces the passing of retired Police Officer Richard "Buddy" Krakowski". The post didn't mention any details regarding Krakoski's passing but did say that "Buddy" as everyone knew him, "was well known and loved throughout town and could regularly be found stopping at one our local coffee shops for a fresh cup of coffee between calls. He was always willing to help and would work when no one else could."
Krakowski was a United States Navy Veteran who was hired by the Ulster Police Department as a dispatcher in 1994 and after two years on the job, he became a police officer in 1996 at the age of 42 according to police. Officer Krakowski served the Ulster Police Department until his retirement in 2011 where he went on to serve with the Ulster County Sheriff's Office.
Town of Ulster, NY Shares its Condolences
As news of Krakowski's passing was shared through the community many shared condolences on Facebook, "Thanks to the Bryant family, Buddy came into my life when I was 14 or 15. He was kind and hilarious. My heart goes out to his loved ones. He was one of a kind", "Rest In peace my friend, you and your laughter will be missed!!", and "Great guy and fun to work with!"
Police didn't reveal any viewing or funeral plans for Krakowski at this time. On behalf of all of us, rest in peace, and thank you for your service!

12 of the Hudson Valley's Favorite Florists
12 Hudson Valley florists that are sure to make buying flowers easy.
Ulster County Boy Gets Birthday Surprise from Area Police Officers
4 year-old Ryker gets a once in a lifetime birthday surprise from Ulster County police officers.
More From Hudson Valley Post