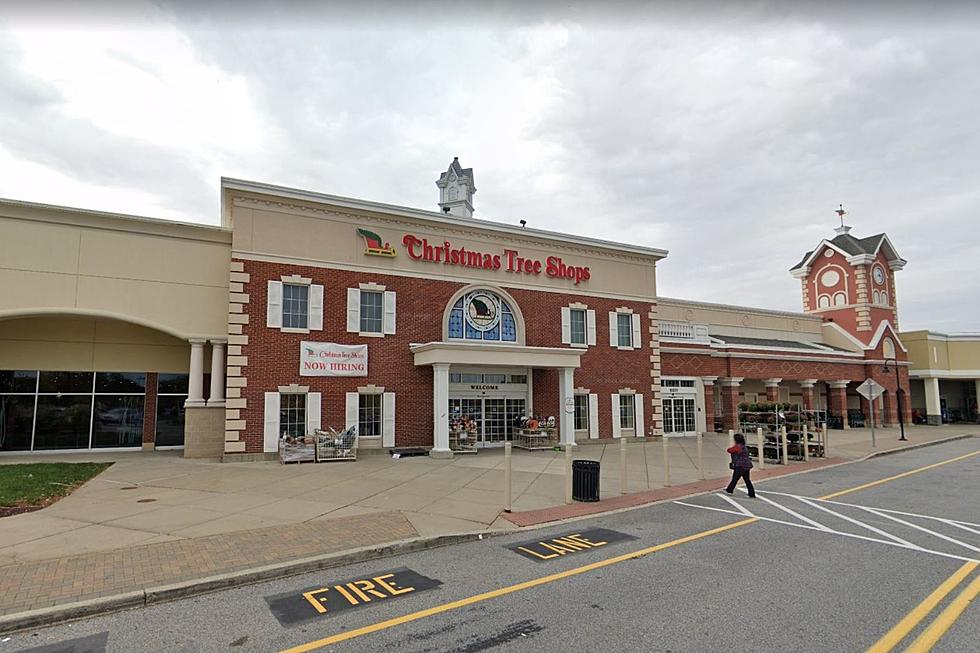 Two New York Christmas Tree Shops are Closing
Google Maps
Christmas Tree Shops is planning to close 10 underperforming stores across seven states with two stores closing in New York.
Last week we shared the news that another major name in discount retail was close to filing for bankruptcy and possibly closing a few stores. Big names like Bed Bath & Beyond and Party City have already filed and now the Christmas Tree Shops have officially filed.
According to court documents, Christmas Tree Shops (CTS) filed papers on May 5th in an attempt to secure bankruptcy protection. Documents state that the company is planning to close 10 of its underperforming stores across seven states including stores in Massachusetts, Pennsylvania, Florida, Virginia, Michigan, Georgia and New York according to SI Live.
Christmas Tree Shop Stores Closing in New York
Out of the ten Christmas Tree Shop stores scheduled to close, two stores are located in New York, with one in the lower Hudson Valley. The CTS location at 21182 Salmon Run Mall Loop West in Watertown, N.Y. along with the CTS store located at 32 Spring Valley Marketplace in the Rockland County village of Spring Valley, New York.
Christmas Tree Shop Stores Closing
The following stores are set to close across the country:
Georgia - Kennesaw, Ga., 845 Ernest W. Barrett Parkway NW
Florida - Pembroke Pines, Fla., 11470 Pines Blvd.
Massachusetts - Falmouth Mass., 28 Davis Straits, Route 28 and Sagamore, Mass., 5 Cranberry Highway Route 6A
Michigan - Flint, Mich., 4071 Miller Rd.
Pennsylvania - Downingtown, Pa., 955 East Lancaster Ave and Lancaster, Pa., 2350 Lincoln Highway East
Virginia - Woodbridge, Va., 2700 Potomac Mills Circle
When Will Stores Close?
Court papers didn't specify when each store would close but did say that each store has a different lease expiration date with them ranging from 2024 to 2027. Depending on the lease status of each store will determine when they close. Most stores scheduled to close will have liquidation sales starting as soon as this week.
A List of 15 Big Retail Chains That Will Close Stores in '23
While consumers move more and more to online shopping, just like my wife, the landscape of stores is changing too.
Investing.com
put out a list of major retailers that are cutting many of their traditional stores loose and taking on a smaller footprint.
5 Hudson Valley Businesses We Would Miss Most if we Moved Out of Town
Five Hudson Valley businesses we would miss if we moved out of the area.
More From Hudson Valley Post