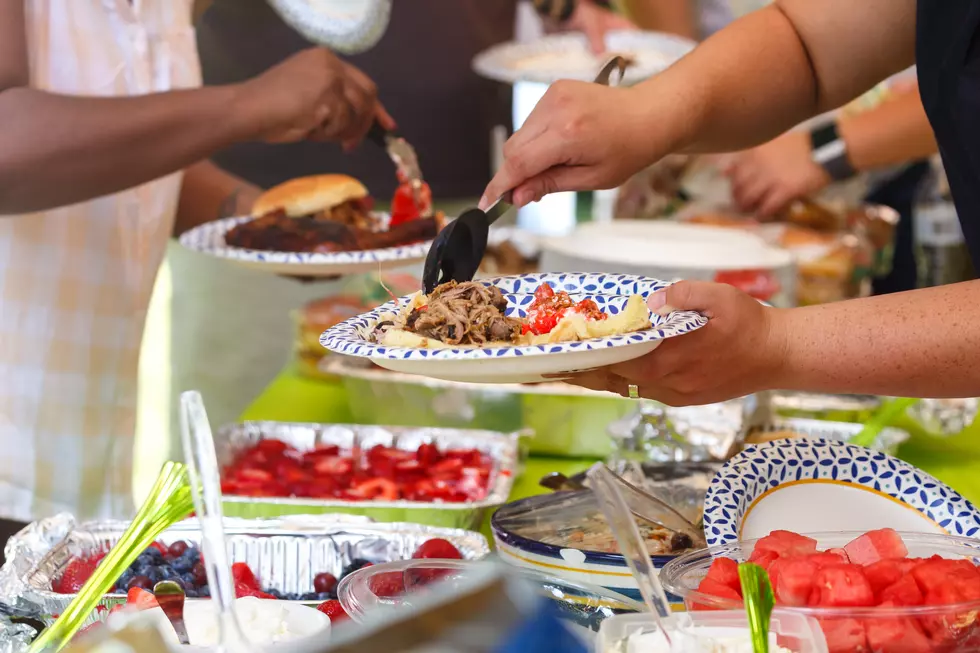 The Office Potluck Party – Sign Me Up or Not A Chance
Getty Images/iStockphoto
This time of year, many workplaces get their employees together to celebrate the season, some go out for an off site holiday party, while others decide to go potluck style right in the office....oh, the good ol' potluck.
Some people love the opportunity to break out their seasonally appropriate tupperware and serving dishes, while others try and race to the sign up sheet so they can get on the list for paper plates and drinks before anyone else.
Then, there's those who try and figure out if they "have an appointment" they forgot about that'll take them out of the office, conveniently, when it's time to stand around eating Mary's homemade mac and cheese or Joe's candy cane topped brownies.  Are these people anti-social, probably not, it's likely that they are the type that just doesn't want to eat anything that was made in someone else's kitchen.
Scary Mommy recently posted an article that talks about why no one eats your food at the holiday potluck, and lists the following as the top (totally understandable) reasons:
"Your nails are too long OR you have chipped nail polish, we know how much you love your cat, you are known for not washing your hands in the bathroom, there are raisins in your dish, you are constantly playing with your hair, and you don't cover your mouth when you sneeze."
When it comes to the potluck party, which group do you fall into?
Team potluck, all the way!
I'll bring the napkins....
I'm not eating what Karen made, she has 12 cats.
Though i'm typically all about the office potluck, and love a good seasonal pinterest adventure to contribute to the table, you better believe I know how to navigate what's on the safe to consume list, and who's going to be going home with tons of (their own) leftovers!
More From Hudson Valley Post