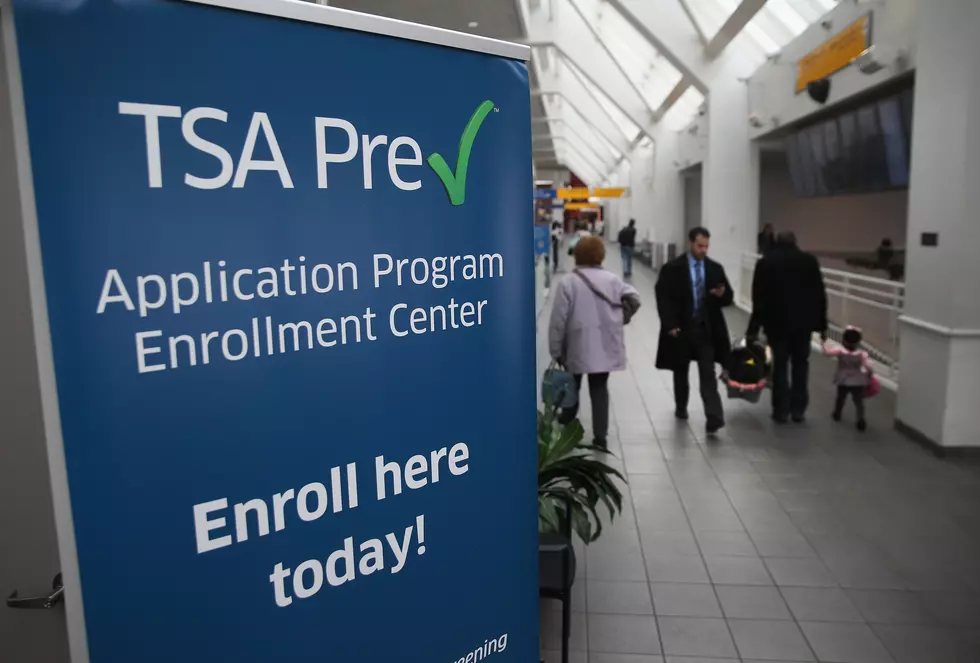 NY Residents Can Apply for TSA Pre-Check & Global Entry Again
Getty Images
In February, the Department of Homeland Security stopped allowing New York State residents to apply for any of the so called "Trusted Traveler Plans." These include TSA-Pre-check and Global Entry.
I have Global Entry, and it also includes TSA Pre Check, and I also have Clear-ID. The reason I have all of these? I fly a few times a year. I went with Global Entry, because it was only a few dollars more than the TSA Pre-Check and I probably go with my friends every other year or so on a Caribbean trip, when we were able to by pass about 200 people one particular time we were coming back into the States, it was totally worth it.
In February, it was announced that no new applications would be accepted for any of these programs. However, if you had the programs you could continue to use them, you just would not be allowed to renew the programs.
Do you have one of the trusted traveler programs? Do you think that the time and money that you have to expend make it worth it? Maybe this is the best kept secret that you don't want others knowing about to keep the lines short? Or is this Big Brother just gathering more info about you?

Enter your number to get our free mobile app
Read more:
Hudson Valley Restaurants That Want to Reopen Tops This Week's Local News
More From Hudson Valley Post