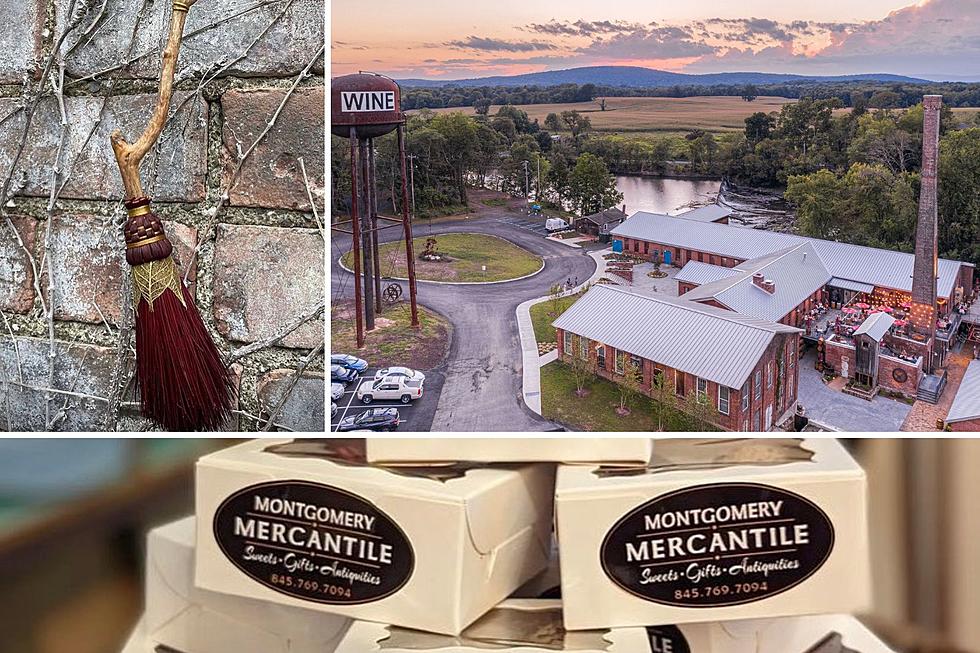 Celebrate Summer Solstice at City Winery in Montgomery, New York
PC: Moon Serpent and Bone Oddities & Curiosities Night Market / City Winery Hudson Valley via Facebook
It is hard to believe it has been 5 years since the first time I got to tell you about a Night Market happening in the Hudson Valley. Where does the time go?
I actually went to the first Night Market that Moon, Serpent & Bone Oddities and Curiosities held at Locust Grove in Poughkeepsie, New York. It was an interesting night of fun, excitement, and entertainment.  There were booths full of items for sale and psychic energies everywhere. Fast forward five years and the fun continues on June 16th, 2023 at City Winery in Montgomery, New York.
5th Annual Summer Solstice Festival to be Held at City Winery Hudson Valley
For someone like me who doesn't exactly shop from a typical catalog or at Home Goods, a Night Market is a great place for me to find not just gifts for friends but also the kind of items I might want to decorate with around the house. You can't have enough decorative brooms on the wall.
Where to Find Jewelry Made from Real Teeth in New York
For the 5th year in a row Moon, Serpent & Bone Oddities and Curiosities will be hosting their Summer Solstice Festival Night Market. This year they will bring the event to City Winery at 23 Factory Street in Montgomery, New York. The night of magical shopping and more kicks off at 6 PM and goes until midnight, of course.
Take in the wonder and experience all the excitement and allure of our one-of-a-kind Oddities and Curiosities Night Market. Discover the hidden dark treasures of our unique crafters, magick makers, skilled artists, taxidermists, psychics, and all other delightfully unusual as they display their wares and talents for one unforgettable night. (via Moon, Serpent and Bone oddities & Curiosities Night Market Facebook)
Attendees are encouraged to come in costumes and theme-related outfits. Live performances will take place all night. Drinks, snacks, and dinner will be available for purchase so make an evening out of it. You can get tickets in advance online for $21 or at the door for $27 cash.
This event happens rain or shine. No pets are permitted and there is an advisory that this event is for 18 years and up. Some subject matter may not be suitable for persons under the age of 18 years. Parents and guardians, please use discretion. Attendees will need to be 21 years of age with proper ID to drink.

What Could You Buy at a Night Market?
Things You Will Find at a New York Night Market
It is hard to say exactly what you will find at a Night Market because the variety of items is vast and unusual. One thing is for sure the group that comes together for these annual Hudson Valley New York night markets makes sure to have something for everyone. From candles to jewelry to antique oddities, you are bound to find something you want to buy.
Old Ulster County Cemeteries
Old Family Cemeteries in the Hudson Valley
These four old family cemeteries are within a few miles of each other in the Town of Lloyd. If you are familiar with the area you have most likely driven by one. My question is have you ever stopped and taken a moment to think about history? Some of the people in these old family plots lived in the Hudson Valley during the 1700s. One thing I do ask is if you do come across an old cemetery please be respectful. These grounds are someone's final resting place they should be treated that way no matter how you find them. Taking anything other than possibly a stone rubbing is unacceptable.
More From Hudson Valley Post