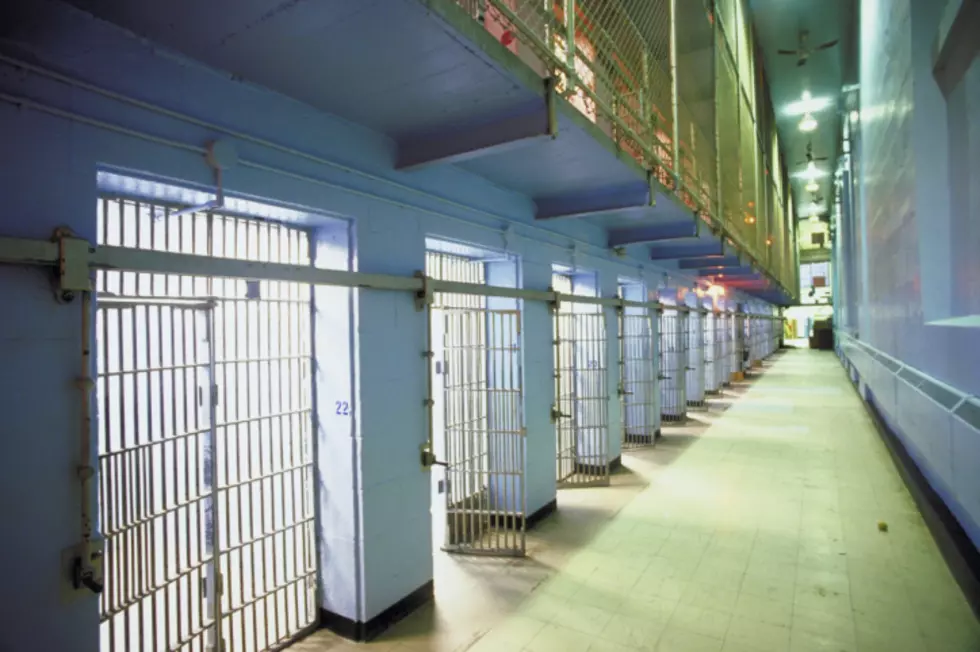 New Bail Reform Law Faces Criticism in Hudson Valley
NA
Some say the safety of Hudson Valley residents is being put in danger with a new bail law that will keep many people out of jail.
On Thursday, Orange County District Attorney David Hoovler issued a statement criticizing upcoming changes in the law of bail in New York State.
The changes will take effect on Jan. 1, 2020. The changes were passed on April 1, 2019, as part of the State's budget process, with virtually no input from prosecutors, police, or the courts; with almost no consideration of the effect of the changes on public safety; and with no funding to enable the changes to work properly, according to Orange County District Attorney's office.
Effective in January, defendants charged with, among other things, residential burglary, almost all drug sale and possession offenses, some homicides, assaults resulting from drunk driving collisions, many weapons offenses, grand larceny, bribery involving public officials, and many charges involving child pornography, among other charges, will all be released from custody, without the courts even being able to consider bail, officials say.
A defendant's release will be based only on the charge, not the defendant's previous criminal record, his previous record of making court appearances, or his likelihood of committing further crimes while out of custody, according to Orange County District Attorney's office.
For example, according to the to Orange County District Attorney's office, the SUV driver who fled a fatal accident this week in Orange County would have been released from state custody, without the possibility of bail being set, despite the seriousness of the crime and despite the defendant's ties to a foreign country.
A non-exhaustive list of charges for which a defendant must be released from custody, without bail, after January 1, 2020, includes:
Burglary in the second degree (residential burglary)
Burglary in the third degree
Robbery in the second degree (aided by another person)
Robbery in the third degree
Manslaughter in the second degree
Criminally negligent homicide
Aggravated vehicular homicide
Vehicular manslaughter in the first and second degrees
Assault in the third degree
Aggravated vehicular assault
Aggravated assault upon a person less than eleven years old
Vehicular assault in the first and second degrees
Criminal possession of a weapon on school grounds
Criminal possession of a firearm
Criminal possession of a weapon in the fourth degree
Criminal sale of a firearm to a minor
Criminal possession of a controlled substance in the first and second degrees
Criminal sale of a controlled substance in the first and second degrees
Criminal sale of a controlled substance in or near school grounds
Use of a child to commit a controlled substance offense
Criminal sale of a controlled substance to a child
Patronizing a person for prostitution in a school zone
Promoting an obscene sexual performance by a child
Possessing an obscene sexual performance by a child
Promoting a sexual performance by a child
Failure to register as a sex offender
Bribery in the first degree
Bribe giving for public office
Bribe receiving in the first degree
Arson in the third and fourth degrees
Grand larceny in the first, second, third, and fourth degrees
Aggravated cruelty to animals
Overdriving, torturing and injuring animals
Failure to provide proper sustenance to animals
Animal fighting
Unlawful imprisonment in the first degree
Coercion in the first degree
Criminal solicitation in the first degree
Criminal facilitation in the first degree
Money laundering in support of terrorism in the third and fourth degrees
Making a terroristic threat
Obstructing governmental administration in the first and second degree
Obstructing governmental administration by means of a self-defense spray device
Promoting prison contraband in the first and second degrees
Resisting arrest
Hindering prosecution
Tampering with a juror
Tampering with physical evidence
Aggravated harassment in the first degree
Directing a laser at an aircraft in the first degree
Enterprise corruption
Money laundering in the first degree
"Since before I took office, I have been an advocate of reform in the criminal justice system," Orange County District Attorney David Hoovler said in press release, "but reform must be sensible, if it is not to result in a reduction in public safety. I almost hesitate to call the upcoming bail changes 'reforms,' because they don't change our law for the better. The bail changes enacted in Albany this year are reckless; forced through the budget process where they didn't belong; without adequate consideration of how they will adversely affect public safety; and without adequate input from most of the agencies that work in the system, prosecutors, police, the courts. I urge all of Orange County's citizens to contact your state senators and assembly members, to express your concern about the negative effects that the upcoming changes in the bail laws will have."
More From Hudson Valley Post