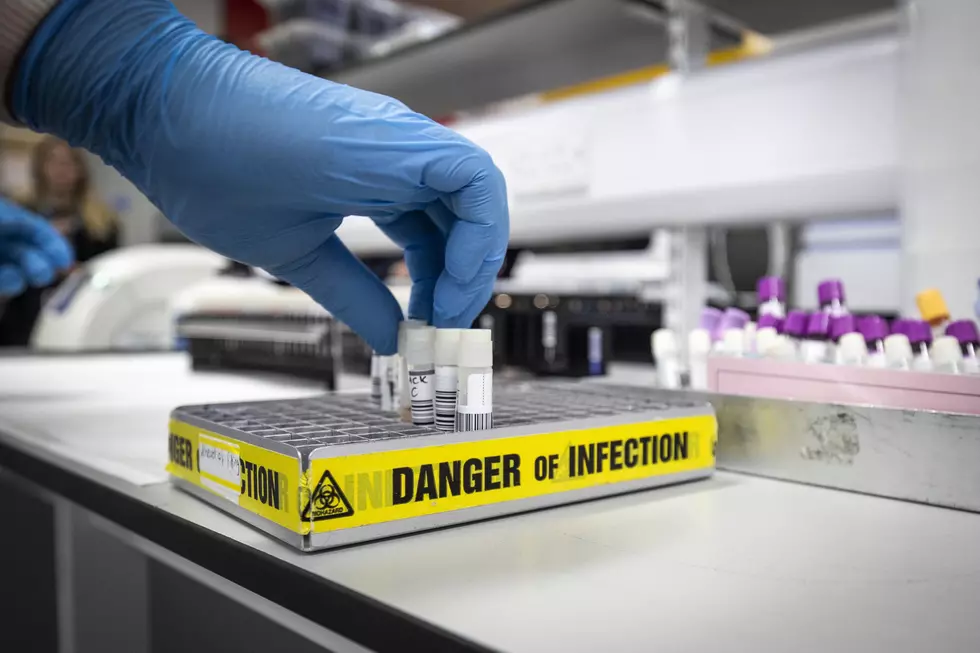 National Emergency Declared Over Coronavirus, More Cases In HV
Getty Images
Around the same time we learned of five new COVID-19 cases across the Hudson Valley, President Donald Trump declared a national emergency to fight the spread of coronavirus.

Enter your number to get our free mobile app
"To unleash the full power of the federal government, I am officially declaring a national emergency," Trump said Friday from the White House Rose Garden. "Two very big words," he added.
The national emergency declaration is expected to free up about $50 billion to battle coronavirus which the World Health Organization declared the coronavirus outbreak a "pandemic."
Trump is letting the secretary of Health and Human Services waive certain laws and regulations to try and contain the virus and get patients treated. Trump said the action will open the door to the distribution of millions of dollars in aid to state and local governments. He vowed that no resource will be spared.
Trump cited tremendous progress in confronting the crisis, including getting more coronavirus test kits ready for distribution. Trump insisted that everyone will not need to be tested, while also noting that other countries are having much more trouble than the U.S.
"It could get worse. The next eight weeks are critical," Trump said during his press conference. "Some of the doctors say it will wash through, it will flow through. Interesting terms."
Trump announced over a million new tests will be available by next week and 5 million tests available by the end of the month, NBC reports. He also noted plans for drive-thru virus tests. The first drive-thru coronavirus testing site on the east coast opened Friday in Westchester County.
The director of the National Institute of Allergy and Infectious Diseases, Dr. Anthony Fauci, praised Trump's decision. Fauci believes the national emergency declaration will "remove the constraints" officials have had in battling the virus, according to CNN.
"We still have a long way to go. There will be many more cases. But we'll take care of that and ultimately, as the President said, this will end," Fauci said.
Trump also announced other measures that include purchasing large quantities of oil and waving interest on federal student loans. CNN reports Trump will also invoke the Stafford Act, which gives access to additional funding.
Around the same time, Gov. Andrew Cuomo announced 96 new cases of novel coronavirus, bringing the total in New York to 421.
Combined there are now 178 confirmed cases of COVID-19 in the Hudson Valley, most coming in the Lower Hudson Valley.
There are now five confirmed cases in Ulster County, three in Dutchess County, three in Orange County, nine in Rockland County and 158 in Westchester County.
Dutchess and Orange counties both confirmed the first positive case of COVID-19 in each county on Thursday.  Dutchess County is currently monitoring 24 cases. The person who tested positive was one of those 24. 22 of the 24 are under precautionary quarantine. Two are under mandatory quarantine.
The Orange County resident with coronavirus was a patient who went to Montefiore St. Luke's Cornwall Hospital in the City of Newburgh. The person is presently hospitalized and isolated. The hospital has furloughed a number of its workers, officials confirmed.
More From Hudson Valley Post