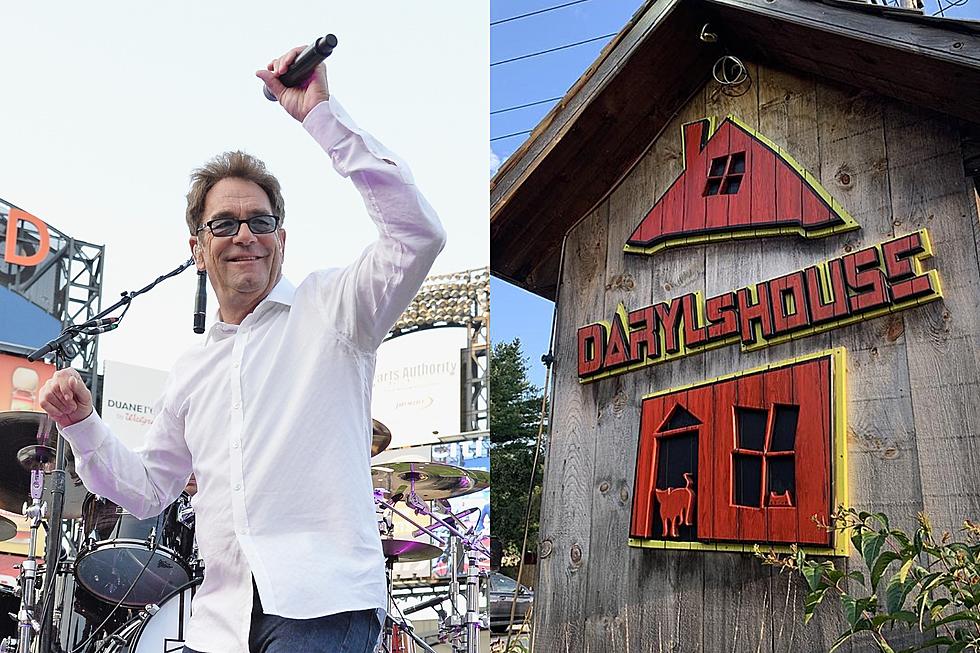 Is Huey Lewis' Only 2023 Show Happening In Dutchess County, NY?
Getty Images/A. Boris
An 80s icon battling a severe hearing disorder is rumored to be making a comeback in the Hudson Valley.
I've been a Huey Lewis and the News fan ever since I heard those opening chords to I Want a New Drug. As a kid, there was no other group that could compare. The band's special blend of classic do-wop harmonies and upbeat pop-rock arrived on the scene just as I was turning 11. After their smash hit album Sports skyrocketed on the charts, they were tapped to write music for a little film called Back to the Future, securing Huey Lewis' legacy for generations.
Sadly, Huey Lewis himself recently revealed that he's been suffering from a rare inner-ear condition that has left him unable to perform. While Meniere's disease hasn't left the lead singer completely deaf, it has pretty much ended his singing career.
So, you could imagine my surprise this weekend when I learned that my favorite band as a child was performing just one night together in the Hudson Valley. On Saturday I saw a message from the New York Post that declared that Huey Lews and the News were playing at Daryl's House in Pawling.
After clicking the link I was sent to a page from Vividseats.com that was selling tickets to this too-good-to-be show. According to the reseller, the show is supposedly scheduled for Friday, May 5 at Daryl's House with general admission tickets going for upwards of $260.
To confirm that this show was actually legit, I went on the official Daryl's House website to find out more and was immediately disappointed to learn that there was apparently some mixup. The show on May 5th isn't, in fact, Huey Lewis and the News. Instead, the venue has it listed as "Workin' For A Livin' - The Huey Lewis and The News Tribute Show."
It's unclear why the Vivid Seats website is marketing these tickets by saying they're for an actual Huey Lewis and the News performance or why the New York post is linking to the inaccurate listing, but we confirmed with a phone call to Daryl's House that it is, indeed, a cover band that is playing and not the actual 80s hitmakers.
If the show still interests you, be sure to buy your tickets directly through the Daryl's House website, because they're currently going for $20 instead of the $260 being charged on the link provided by the New York Post.
Where Are They Now: Favorite Music Artists From the '80s
I was wondering what some of my favorite '80s artists are up to now. Well, I found out and have all of that info for you below.
Top 100 '80s Rock Albums
UCR takes a chronological look at the 100 best rock albums of the '80s.
More From Hudson Valley Post