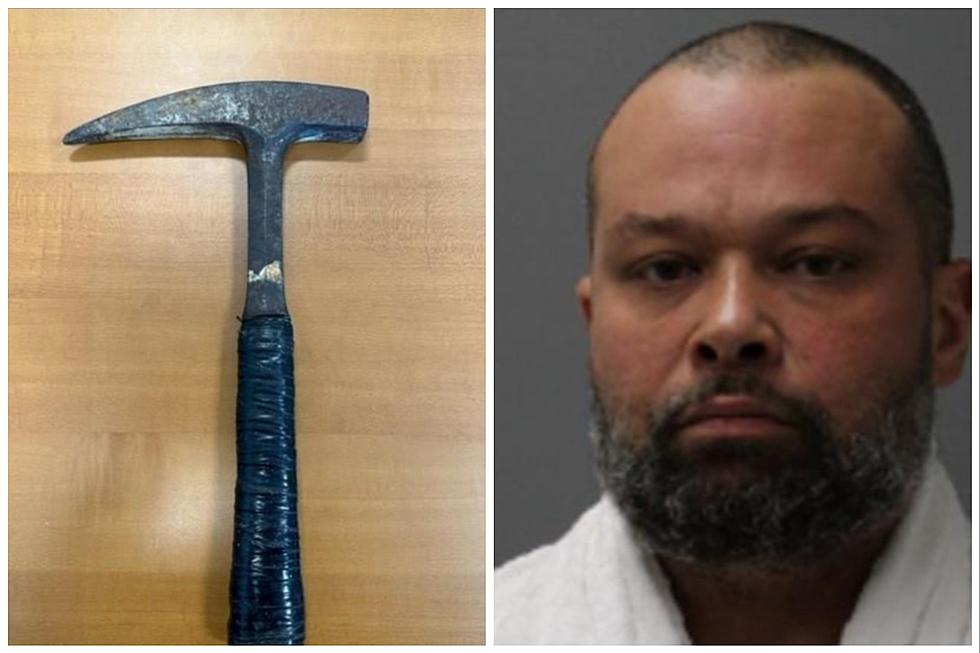 Hudson Valley Man Nearly Kills Mom, Son With Hammer
OCDA
A mother and son were nearly killed inside their Hudson Valley home by a man with a hammer.
On Friday in Orange County Court, an Orange County jury convicted a man for attempted murder.
All-Count Guilty Verdict in Port Jervis Attempted Murder Case
Orange County District Attorney David M. Hoovler announced that on Friday, 43-year-old Shawn Beach of Port Jervis, New York was convicted after a jury trial of all charges against him, including two counts of attempted murder in the second degree and assault.
Beach faces up to 50 years in prison when he's sentenced on Oct 3. He was remanded to Orange County Jail without bail, following the jury's verdict.
For all the news that the Hudson Valley is sharing make sure to follow Hudson Valley Post on Facebook, download the Hudson Valley Post Mobile
Details Of Attempted Murder Case In Orange County, New York
On Dec. 11, 2022, Beach swung a hammer in the direction of a woman in a Port Jervis, New York home.
The woman's 18-year-old son was home. The son heard his mom screaming and rushed downstairs to help.
Beach then hit the teen in the head with the hammer, fracturing his skull.
The 18-year-old nearly died, officials say. He was treated for life-threatening injuries at Westchester Medical Center.
"This defendant's terrifying acts of brutality have rightfully resulted in his conviction," Hoovler said. "Acts of domestic violence are as senseless as they are dangerous. Thanks to the immediate intervention of life-saving medical treatment, a life was saved. The significant prison sentence that this offender faces will ensure that he is not able to terrorize others for a long time. I applaud the dedicated work of the police and prosecutors who brought this defendant to justice."
The 10 Best Counties To Live In New York State
Is your hometown's county considered by
Niche
one of the best in New York State?
Nearly 50 Children Have Recently Gone Missing From New York State
In just a few months around 50 children from New York State and the Hudson Valley went missing
Giant Horror Plant
A "giant horror plant" that can cause blindness and severe burns is still in New York State, despite the best efforts from New York officials.
More From Hudson Valley Post