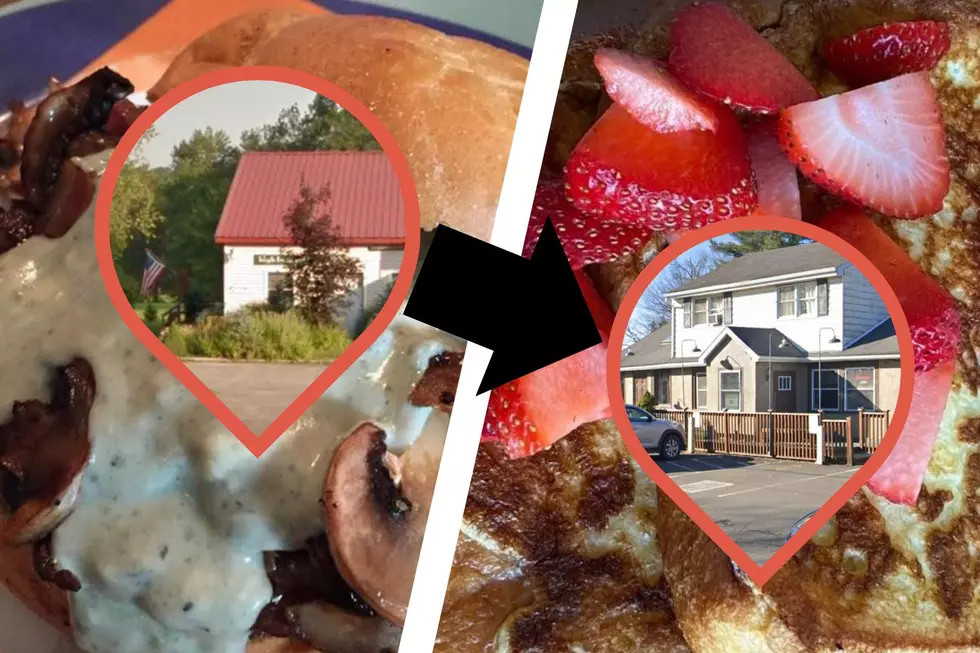 Favorite High Falls Restaurant Closes to Move to New Location
Canva / Google / High Falls Cafe
If you are a regular at the High Falls Cafe in High Falls then you already know that they have embarked on a new adventure. If you are a fair-weather fan of the cafe then you may not have heard the big news.
On December 19th, the High Falls Cafe announced that it will have a new location in 2023. Their 11 years at 12 Stone Dock Road officially ended with a final weekend of fun. They said goodbye to their current location and rang in the new year with a cafe full of friends and customers.
High Falls Cafe Closes to Move to New Location
They spent the last week at the cafe's old location holding fun gatherings that included one last pasta night, one last wing night, and one last burger night. They held a sold-out News Day celebration with Big Joe Fitz & the Lo-Fi's. They celebrated the fun they had at the cafe for the past 11 years and looked ahead to their new location.

Earlier this year, we included the High Falls Cafe as one of the Hudson Valley's restaurants to enjoy at a golf course. They will no longer be at the golf course but I am sure many of the golfers who came to enjoy the hospitality at the High Falls Cafe will take the ride down the road after a round to enjoy the food and drink in the new location which may be open as early as February 2023.
The High Falls Cafe has called the building at Stone Dock Road home for 11 years but they are ready to move to the new location which was the old Marbletown Inn at 2842 Route 209 in Kingston also known as North Marbletown.
They are renovating the new place and hope to welcome their loyal customers back by February. I think it is easy to predict that they will be ready to celebrate St Patrick's Day in their new restaurant.
Looking to Live in Ulster County Checkout this Fixer Upper
Church and Museum for Sale in High Falls, NY
This property will convert you. Yes, that might be a bad church reference to use since this building once was a church and a museum. But now this historic Hudson Valley building located in the heart of High Falls, NY is ready to come back to life with whatever you decide to design. Check out 23 Mohonk Road for sale and it's under One Million dollars.
Looking to Declutter? Find Your Nearest Dump or Transfer Station
Hudson Valley Transfer Stations
This is a list of Hudson Valley Transfer Stations. Most are open to the public but a few have residency restrictions. Transfer stations are the best place to drop off unwanted trash. They sort and properly dispose of all types of materials.
More From Hudson Valley Post