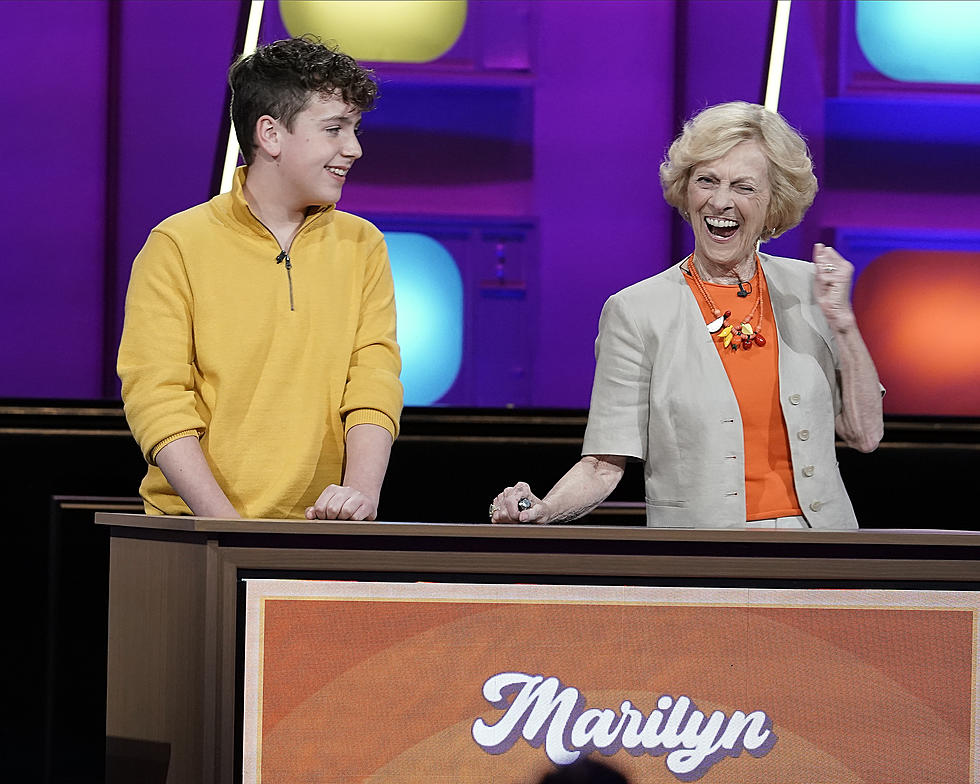 Famous Hudson Valley Family Featured On Hit Primetime Game Show
ABC
A famous Hudson Valley family was just featured on a new primetime game show.
A Poughkeepsie boy and his grandparents were featured on a primetime gameshow on ABC
Dutchess County Boy Competes On Hit ABC Game Show
Declan Gaynor, a 12-year-old from Poughkeepsie, was a contestant on Thursday's episode of Generation Gap. Generation Gap aired on Thursday at 8 p.m.
Declan is a scholar athlete from Poughkeepsie, New York.
What Is Generation Gap?
Generation Gap is a new comedy quiz game show that pairs teams of seniors and juniors, challenging them to answer questions about pop culture from each other's generations.
Kelly Ripa hosts the game show which is produced by Emmy Award-winning producers Jimmy Kimmel and Mark Burnett.
Poughkeepsie Student Featured On Game Show
Declan attends St Martin de Porres School in Poughkeepsie where he's a straight-A student. He also plays many sports, including football, baseball and swimming.
He's attended the Junior Olympics for swimming, pitches on the diamond and plays quarterback on the gridiron.
Declan's senior partner was his grandmother, Marilyn Murray. Murray is a 43-year Poughkeepsie resident.
"She is known for being the best grandma there is ;)," Marian Murray Gaynor told Hudson Valley Post in an email.
For all the news that the Hudson Valley is sharing make sure to follow Hudson Valley Post on Facebook, download the Hudson Valley Post Mobile
Connection To Marist College
Declan's grandfather is former Marist College President Dennis Murray. Dennis was even shown in the audience!
Read More: New Data Declares 'The Safest' Place To Live In New York State
Don't worry, if you missed the episode, you can watch the full episode online at ABC.COM CLICK HERE, or stream it now on Hulu. Don't worry, I won't spoil how Declan and his grandmother did!
Nearly 50 Children Have Recently Gone Missing From New York State
In just a few months around 50 children from New York State and the Hudson Valley went missing
15 New York Towns Among Safest in America
Top 5 Best Places to Live in New York
Giant Horror Plant
A "giant horror plant" that can cause blindness and severe burns is still in New York State, despite the best efforts from New York officials.
More From Hudson Valley Post