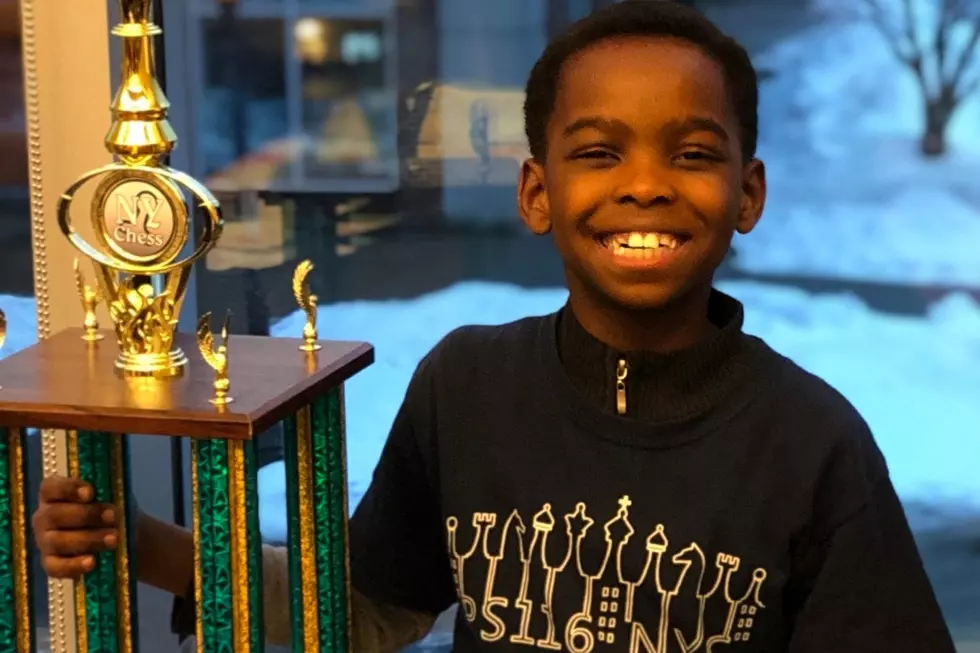 8-Year-Old NY Chess Champion No Longer Homeless
Kayode Adewumi/GoFundMe
An 8-year-old refugee from Nigeria gained for winning a chess championship.
It's not every day that I get to write a heartwarming story like this, so I'm thrilled when I get to. The New York Times reports that Tanitoluwa "Tani" Adewumi, an 8-year-old New York chess champion, is no longer homeless.
Earlier, we reported that Tani, who is a young Nigerian refugee that was homeless, made headlines by winning the New York Chess Championship. The championship is often attended by private school kids. However, Tani won the entire kindergarten-third grade category, with skills he learned at a public school.
Fast forward one week, and Tani is now has a home, a six-figure bank account, scholarship offers, even an invitation to meet President Bill Clinton. A GoFundMe was set up for Tani that raised over $200,000 in five days. Immigration lawyers offered pro-bono services to help Tani and his family, who is here legally as asylum seekers from Nigeria. People offered to house the family, and three film companies are even trying to make films about Tani, according to the New York Times. An anonymous donor paid a full year's rent on a two bedroom apartment for the family to live in, that is close to Tani's school.
With all the money raised, it could be used for Tani to attend an elite school or other luxuries. However, Tani's family is donating a 10% tithe to the church that helped them when they were homeless. The rest will go to the Tanitoluwa Adewumi Foundation, which aims to help African immigrants struggling in the U.S., just like they were.
Read more:
BONUS VIDEO
More From Hudson Valley Post