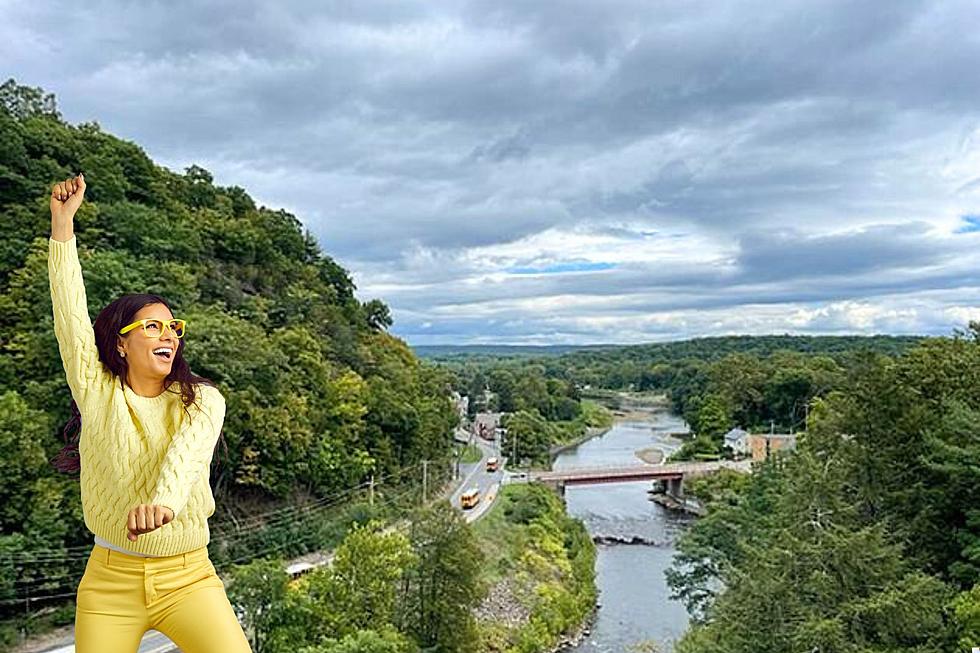 4 Things You Must Do When Visiting Rosendale, NY
Canva, Allison Kay
When was the last time that you took a staycation? Living in the Hudson Valley allows us to travel in and around surrounding areas and explore things we haven't seen before.
There are endless experiences in the Hudson Valley especially with the growing area.
This Ulster County, NY town has everything in one spot. Those who visit enjoy the locally owned businesses and things to do not only indoors but outside as well.
Have You Been To This Ulster County, NY Town Before?
Upon visiting this quaint town, I enjoyed the simplicity of its Main Street and outdoor settings.
Hudson Valley beauty surrounds us, thankfully we never get bored and continue to grow with the area and all that it has to offer.
Here Are 4 Things To Do When Visiting Rosendale, NY
Spend Time Enjoying The Beautiful Murals Along Rosendale, NY
These beautiful murals have been designed by talented artists. They have put their creation on display up and down Main Street in Rosendale, NY. These murals also serve as a perfect photo opportunity for those who enjoy flowers and art.
Fill Your Soul And Stomach With Delicious Food In Rosendale. NY
This Ulster County, NY town is filled with delicious, locally owned businesses to visit. Creekside Bar & Bistro and Truss and Trestle Diner are a few of the many places that will satisfy your taste buds. 
Supporting local businesses allows us to put money back into our communities to keep it alive.
Soak Up Mother Nature And Explore The Rosendale Trestle
According to Open Space Institute,
The highlight of the Wallkill Valley Rail Trail is the Rosendale Trestle. Being known for a "19th century former railroad span", it provides nature lovers with a beautiful view of the Village of Rosendale. In all seasons, this view is beautiful.
I enjoy riding a bike to the trestle and stopping to soak up the view of both sides. The total of 22 miles from Gardiner to Kingston, NY can be completed but this stop is a must.
Have Fun And Visit The Historic Rosendale Theater
The Rosendale Theatre first opened in the early 1900s. According to the Rosendale Theater,
"The Rosendale Theatre's varied history began in 1905, when it opened as the Rosendale Casino.  In the 1930s, a stage was installed for live vaudeville and burlesque acts. The casino was eventually taken over by the local government and was used to house the town's fire department. "
Today, the Rosendale Theatre serves as a space that invites the community in to experience the Hudson Valley's art house. Films and live performances take place here.
What's your favorite thing to do in Rosendale? Share with us below.
VIP Look at The New Adams Fairacre Farms in Town of Wallkill, NY
Adams Fairacre Farms Hosted An Event At Their Town Of Wallkill, NY Location
I was excited to attend an event at the new location of Adams Fairacre Farms located in the Town of Wallkill, NY. Excited Hudson Valley residents attended this event to see the new location firsthand.
Adams Fairacre Farms had samples available for guests to try things along with a cash bar. Guests were also able to go grocery shopping, explore the nursery and chat with employees of Adams Fairacre Farms.
Moving forward, Adams Fairacre Farms has great giveaways. From June 16, 2023- June 29, 2023 guests can participate by signing up to win. There are $2.11 specials to celebrate Adams' newest location in the Town of Wallkill, NY.
Escape To This Enchanting Hudson Valley Treehouse
When searching for something different, fun and peaceful to experience in the Hudson Valley, guests don't have to look far.
A Hudson Valley treecastle provides a space unlike any other Airbnb.
More From Hudson Valley Post