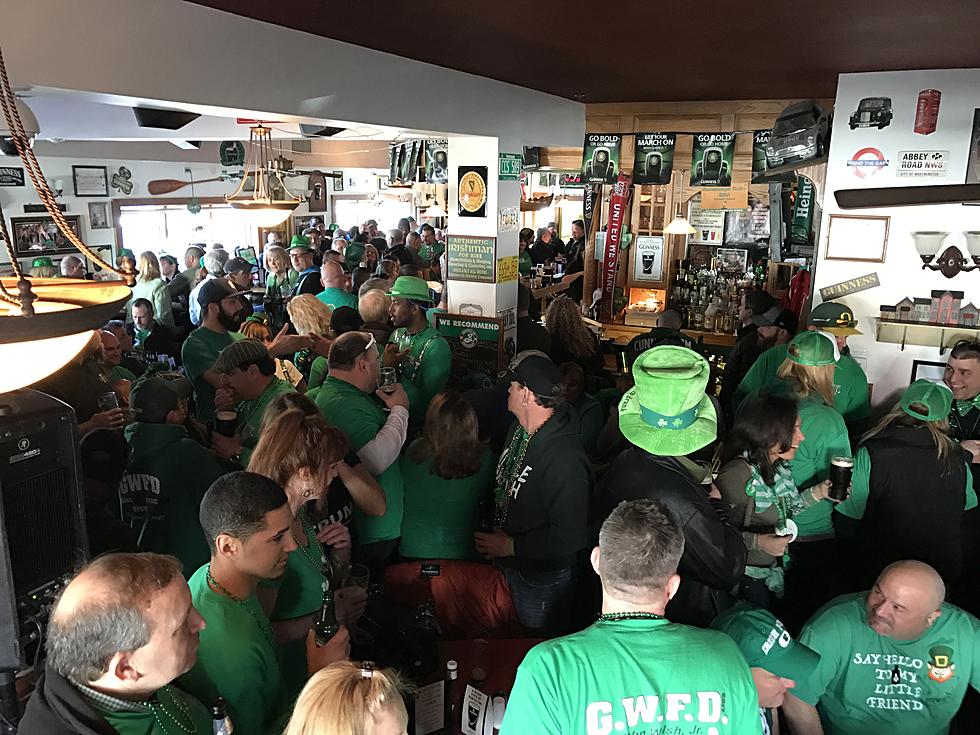 St. Patrick's Day Tradition Returns to Orange County
A. Boris
For the first time in three years, a popular Orange County bar's St. Patrick's Day tradition will return.
It's just not St. Patrick's Day unless you're hoisting a pint of Guinness at Sweeney's Irish Pub in Walden. But, for the past two years, morning radio fans have had to celebrate early.
St. Paddy's Day happened to fall on the weekend in 2018 and 2019, forcing the Boris & Robyn Show's annual live morning show broadcast to move to Friday. Not being able to celebrate on March 17 didn't keep away the crowds, looking for an excuse to blow off work and kick off the weekend. But now that the show finally returns to St. Patrick's Day, this year's party is expected to be to bigger than ever.
The live broadcast kicks off at 6am, and the first pint of Guinness will be hoisted exactly at 8am to the sound of bagpipes. Partygoers can order a traditional Irish breakfast while enjoying live music from Paul Cray and Riverdance champion fiddler, Pat Mangan.
The Boris & Robyn Show will be broadcasting live on the air all morning long from Sweeney's. Be sure to get there early to win special prizes and giveaways. Plus, everyone in attendance will be qualified to win a pair of tickets to see Guns N Roses in concert.
Sweeney's Irish Pub is located on Route 208 in Walden. The live broadcast with The Boris and Robyn Show on 101.5 WPDH happens from 6am to 10am, but the party continues all day at Sweeney's.
Read more:
BONUS VIDEO