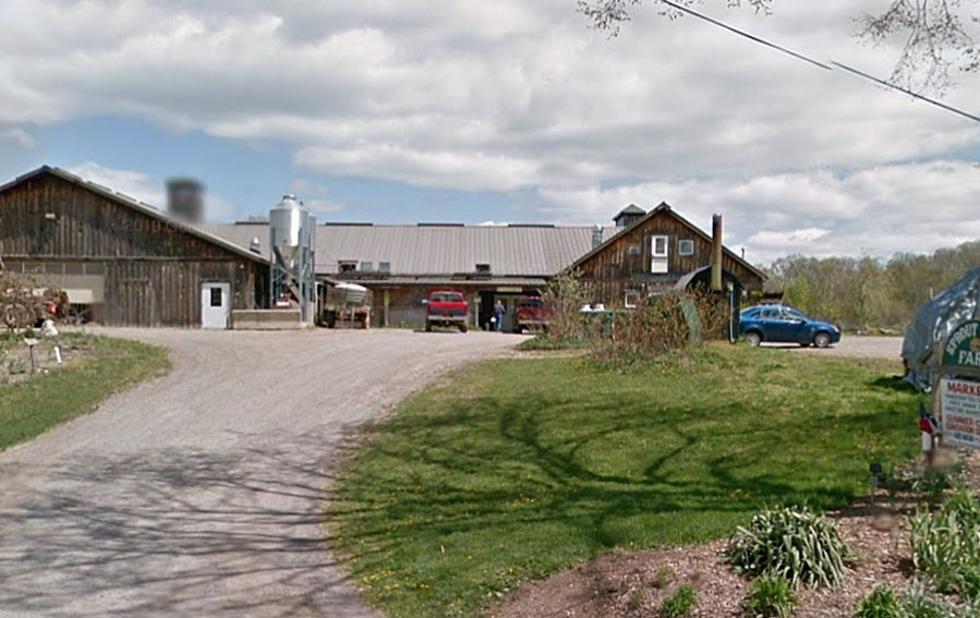 Former Sprout Creek Farm Announces it Will Reopen After 3 Years
Google Maps
A massive 200-acre farm in Poughkeepsie will once again reopen after being closed for three years.
Sprout Creek Farm announced in 2020 that it would be closing the non-profit educational farm after 25 years. The closure came after years of financial difficulties and a brief reprieve from Marist College.
The 200-acre site on Lauer Rd. in Poughkeepsie has been in operation for over 25 years, serving as a non-profit educational farm for children and adults. The farm hosted a popular summer camp where children could learn about farming and caring for animals. Cows, chickens and a herd of baby goats were just some of the animals that were extremely popular with visitors.
After financial difficulties threatened the closing of the farm in 2018, Marist College's short-lived president David Yellen agreed to offer funding to keep it running. Yellen stepped down a year later after several other controversial financial decisions. In the months after his departure the college reviewed the agreement with Sprout Creek and said that "unanticipated expenditures" forced them to end their support.
The farm was closed and has sat dormant since 2020, but will now reopen under a new name and ownership. The 200-acre farm will now be known as Gopal Farm at Sprout Creek. In an announcement on their Facebook page, Gopal Farms says that it's "excited for new beginnings and to build on the legacy of the previous owners".
Gopal Farm is a no-kill farm headquartered in New Paltz. The owners say they have big plans for the Sprout Creek property, transforming it into an educational center and artistic retreat.
Gopal Farm has extensive experience in farming and animal welfare and their core values aligned with the former farm's mission. Gopal farm is going to be the model for Ethical A2 No-kill Dairy and Farm based wellness, Educational & Artistic Retreat Center.
The farm is in the process of launching a new website and is already planning its first community event which is scheduled to take place in the next few months.
31 Pumpkin Patches Across The Hudson Valley To Visit This Fall
We came up with a list of 31 popular Hudson Valley pumpkin patches to visit this fall. Which one is your favorite?
21 Of The Most Famous Foods Created In New York
More From Hudson Valley Post